Urban industrial parks to be created in the future
Published: July 04, 2014
The Deputy General Director of Chef Meat Viet Nam, Mr Irino Yoshikatsu, said that his company had decided to invest in Da Nang instead of Ha Noi and Ho Chi Minh City, or other locations in Singapore, Malaysia, and China. The reasons are the city's good incentive policies for foreign investors, its favourable geographical position, being one of Viet Nam's 5 largest cities, and having a seaport and an international airport. However, he also pointed out several shortcomings in the city's industrial parks (IPs), especially the social infrastructure which could be improved.
There have been very few apartment buildings constructed for people working in the local IPs. As a result, up to 80% of them have to live in rented housing outside their IPs, resulting in higher costs. This seems to be a key reason why many workers are not interested in jobs in the IPs.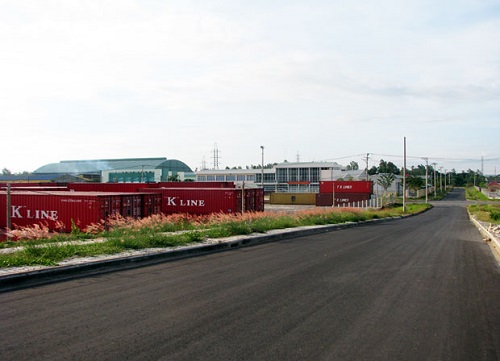 Improved infrastructure in the Hoa Cam IP
In an effort to resolve this problem, the city authorities are planning to build urban IPs which feature residential areas and a modern and synchronous social infrastructure, including a good traffic system, kindergartens, medical centres, cultural houses, supermarkets and traditional markets. The urban IP model will create satellite urban areas with the purpose of reducing the over-population of inner-city.
Urban IPs are being built in some localities such as in Long An and Dong Nai provinces, and in Ho Chi Minh City. In Da Nang, they are expected to be built on the western side of Hoa Vang District, and on the southeastern side of the city.
.