Stable growth of real estate market
Published: June 02, 2016
On Wednesday, real estate consultancy firm CBRE Viet Nam revealed the results of its survey of Da Nang's real estate market over the 2nd quarter of this year.
The Managing Director of CBRE Viet Nam, Mr Marc Townsend, remarked that the city's real estate market is maintaining a sustainable and stable growth. This positive sign is mainly attributed to the improvements in the local macro- and micro- economic indicators and the development of the local infrastructure system. In addition, the local average GDP reached 7.1% in the first quarter of this year, 1.6% higher than the national average.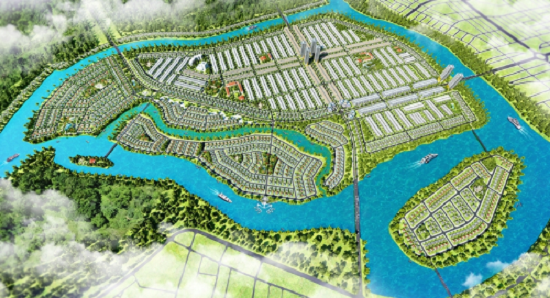 An architect's drawing of the Han River Village project in Ngu Hanh Son District
According to the company, Da Nang ranks third, after Ha Noi and Ho Chi Minh City, in terms of the number of real estate projects now under construction. There are 79 projects underway offering retail centres, offices, and apartments or houses for sale or lease.

.