Start-up business to recycle organic waste into fertiliser
Published: March 24, 2017
A group of students from Duy Tan University in Da Nang have been chosen to go through to the final round of the on-going 'Start-up Student Ideas' contest. Their project involves creating a machine to recycle organic waste into fertiliser.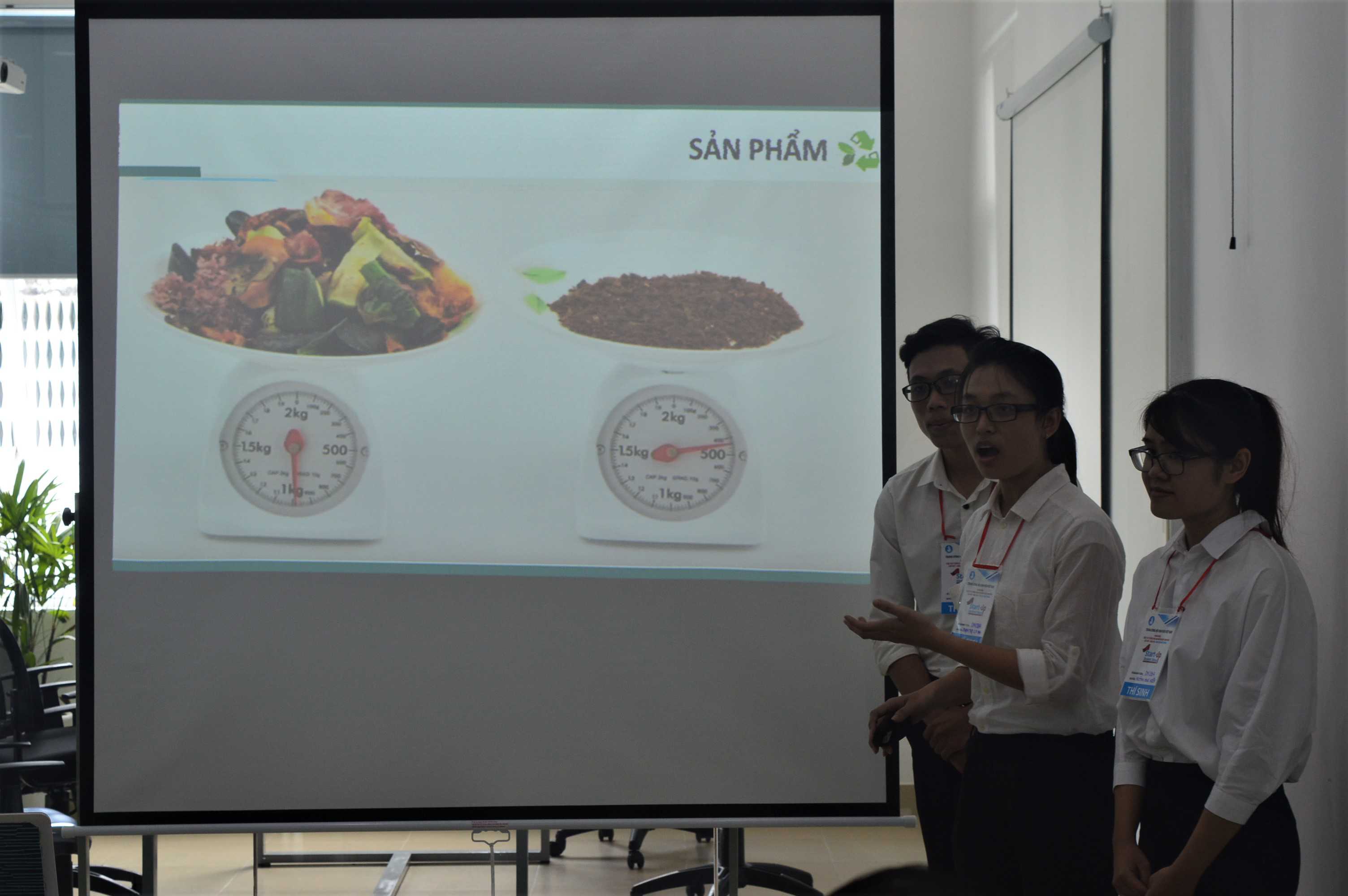 Group members delivering an oral presentation about their product
The students are Pham Huu Cuong from the Faculty of Electrical and Electronic Engineering, and Huynh Thi Nhu Hien and Pham Thi Ly Na, both from the Faculty of International Training.
Organised by the Viet Nam Students' Association, the contest is open to Vietnamese students from universities and colleges at home or abroad. The final round, and the awards ceremony, will take place in Ha Noi tomorrow (25 March).
Cuong noted that, over recent years, people living near the Khanh Son Waste Dump in Da Nang's Lien Chieu District have expressed their annoyance about the serious environment pollution problems in the area. Most of the local residents said that they could no longer stand the unpleasant odours being emitted from the landfill areas and rubbish treatment plants at this site. Cuong was therefore inspired to create a device to process organic waste into fertiliser, thereby helping to ensure environmental sanitation and to provide micro-organic fertiliser for safe and environmentally-friendly agricultural production activities.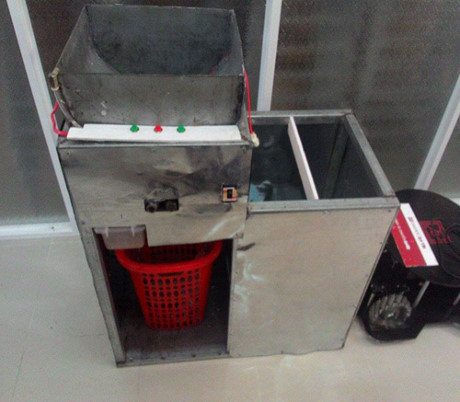 The machine (Photo: http://m.duytan.edu.vn)
The machine to process the organic waste includes a system to crush the collected garbage, which is then covered with a layer of compost micro-organisms which speed up the reprocessing of the waste.
The waste is composted for 25 to 30 days and then becomes agricultural fertiliser. The above process will significantly decrease the amount of the greenhouse gas methane produced at landfill sites. One kg of organic waste usually converts into 0.4kg of fertiliser. Interestingly, during the recycling process, some of the organic waste can be further refined to be used as a dishwashing liquid.
Cuong said that it costs about 3 million VND to produce one machine. His group intends to advertise their product to families, resorts, restaurants and eateries nationwide.
Lecturer Nguyen Van Tien from the university, who established the group and instructs them in developing their product, remarked that the machine will help to raise the public's awareness of classifying and recycling garbage in an easier and more effective manner. He added that the development of such a product really matches with the city's strategies for making Da Nang greener, cleaner and more beautiful in the years ahead.
The lecture said that the group will increase their efforts to develop their product, with a focus on perfecting the technology in a bid to make sure that the machine goes on sale as soon as possible.

.