Viet Nam amongst Asia's biggest spenders on infrastructure: Bloomberg
Published: March 24, 2017
Viet Nam is amongst the leading countries in Asia investing in infrastructure even thought it is one of the smallest economies in the region, according to Bloomberg.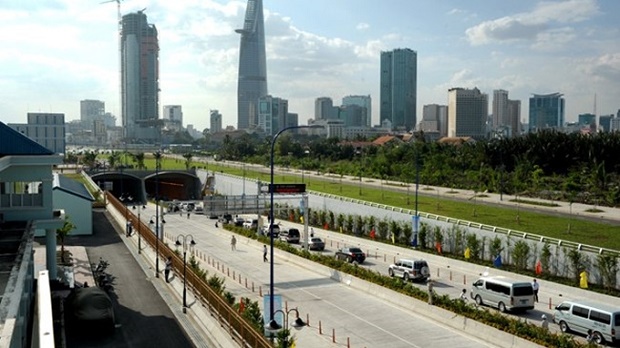 Viet Nam needs about 480 billion USD through 2020 to build power plants and highways
Viet Nam's investment in infrastructure has averaged 5.7% of the gross domestic product (GDP) in recent years, the highest in Southeast Asia and the second in Asia after China at 6.8% of GDP.
Meanwhile, Indonesia and the Philippines spend less than 3% and Malaysia and Thailand spend less than 2% of GDP on infrastructure.
The new agency stated that Viet Nam, which is among the fastest growing countries in the world, is promoting infrastructure to attract more foreign investment.
The government requires good infrastructure in order to attract companies to set up factories. The development has been fairly spread out with airports and roads being built throughout the country, said Eugenia Victorino, an economist at the Australia & New Zealand Banking Group in Singapore.
Bloomberg also said that the efforts made by the Vietnamese Government are paying off with a record high of foreign direct investment in 2016 at 15.8 billion USD. The World Bank also forecast that Viet Nam's economy will expand by up to 6% until 2019, becoming one of the top performers this decade.
However, the news agency also pointed out challenges faced by Viet Nam including a huge investment needed to develop infrastructure through 2020.
It is estimated that Viet Nam needs about 480 billion USD through 2020 to build power plants and highways which requires more involvement of the private sector as the state budget can only meet a third of the financial requirement.
ADB director of development economics Rana Hasan said the private investment in infrastructure in Viet Nam may be less than 10% while the rate is more than 30% of total infrastructure investment in India.
(Source: Nhân Dân Online)
.