Vietnam Airlines to increase by an additional 175 flights during upcoming holidays
Published: April 11, 2017
The national flag carrier Vietnam Airlines will increase the number of flights on its 8 domestic routes by an additional 175 from 27 April to 3 May to meet increasing travel demand of passengers during the upcoming National Reunification Day (30 April) and International Labour Day (1 May).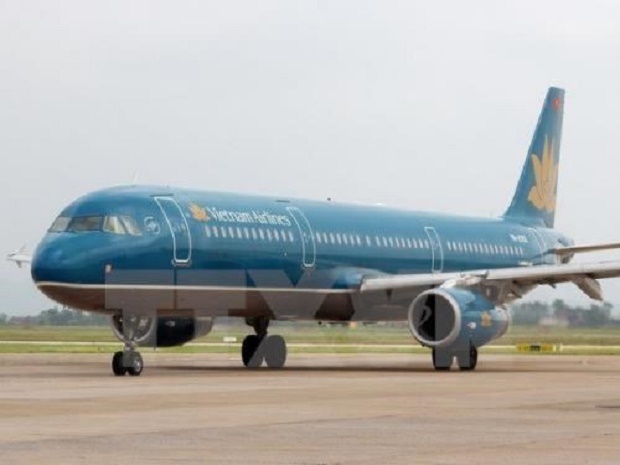 A plane of Vietnam Airlines. (Photo: VNA)
The extra flights will offer 180,000 seats, an increase of 25% against normal days and 15% in comparision with the same period last year.
The additional flights are on routes connecting cities with big demand for travel such as Ha Noi and Ho Chi Minh City with such major tourist destinations as Da Nang, Nha Trang and Phu Quoc.
Of which, the Ha Noi/HCM City- Da Nang will have the most added flights with over 100 trips, followed by Ha Noi/HCM City- Phu Quoc island with 40 trips and Ha Noi/HCM City- Nha Trang with 18 trips.
According to a representative from Vietnam Airlines, tickets are on sale as usual and updated continuously.
(Source: VNA)
.