Da Nang determined to build startup city
Published: July 24, 2017
Da Nang is determined to a build startup destination for innovation and creativity, said municipal Party Committee Secretary Nguyen Xuan Anh.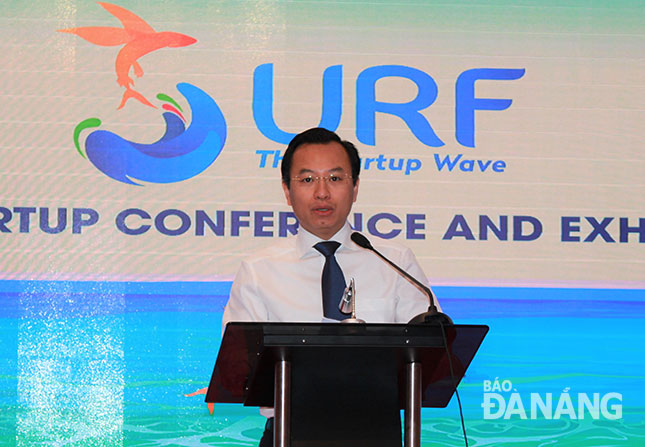 Secretary Anh addressing the event (Photo: baodanang.vn)
Mr Anh made the statement at the Da Nang Start-up Conference and Exhibition themed 'Startup Technology and Ecosystem' on July 21, attracting more than 400 young entrepreneurs and startups from 27 countries and territories worldwide.
In order to achieve the goal of becoming a startup destination in ASEAN under a project on developing a startup ecosystem until 2020, with a vision towards 2030, Da Nang is set to develop startup culture, raise young generations' awareness of startups, continue refining relevant mechanisms and policies, develop startup network and expand cooperation to attract resources at home and abroad for the effort, he said.
The participants together shared experiences and ideas in panel and round-table discussions, talks and fireside charts among domestic and international experts.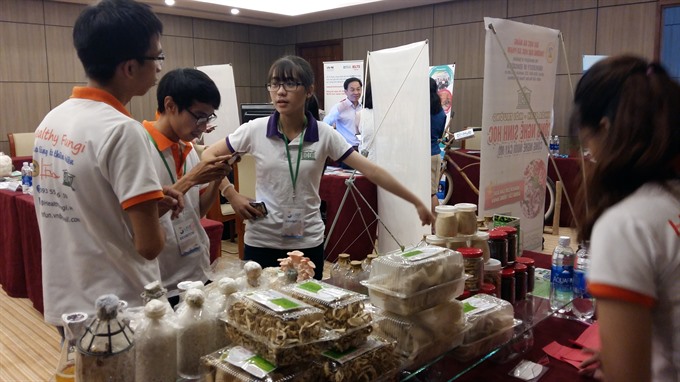 Young start-up businesses share their ideals and experience at the event. — VNS Photo Cong Thanh
"We are looking to make the city into a start-up destination and international innovation hub of ASEAN in 2030. The 2017 International Start-up Conference and Exhibition will be a significant chance for the city and partners forming development of the city's start-up ecosystem in the future," said chairman of Da Nang's Start-up Network Council and Da Nang Business Incubator, Mr Vo Duy Khuong.
"It's also an opportunity for young businesses Da Nang seeking fund investors," he said.
The event drew the participation of 70 stands from start-up projects and businesses, institutes, colleges and sponsors in panel discussions, roundtables, pitching competitions, and exhibitions.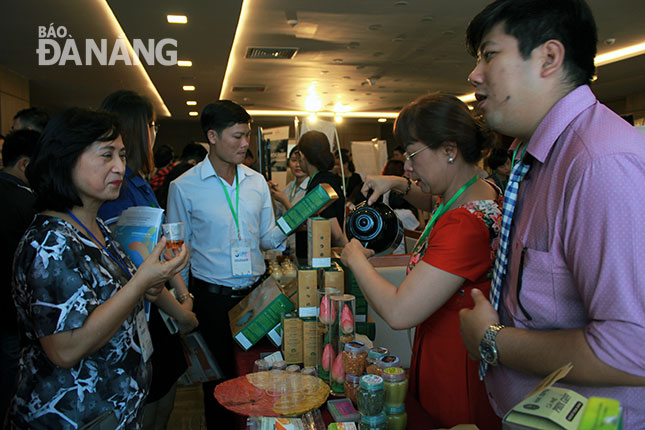 Visitors at a stand (Photo: baodanang.vn)
Motivational speaker Jeff Hoffman, the cofounder of Priceline.com and of ColorJar, also shared experience and suggestion for young start-up businesses during the 2-day event.
Earlier this year, the city and the Ireland Embassy in Viet Nam agreed a Memorandum of Understanding (MoU) on high quality human resource education, management skills for the city's personnel and start-up programme for students in Da Nang.
The MoU will include Master Education programme, education exchange among Da Nang Economics University and Iris universities and humanitarian programme in supporting the disabled persons in Da Nang.
Cáit Moran, Ambassador of Ireland to Viet Nam, said Ireland looks forward to a burgeoning partnership with Da Nang.
She said the MoU aims to boost the bilateral relationship with Ireland and foster co-operation between Da Nang with locals and cities in Ireland.
Participants also focussed on the start-up ecosystem, support policies and investment as well as sharing experience and technology.
The conference, which was sponsored by the Asia Development Bank, the Mekong Business Initiative, Swiss EP and the Innovation Partnership Programme in Viet Nam, will close today.
Last year, the city's Song Han Incubator launched a tourism start-up programme.
Da Nang has 18,000 businesses, 95% of which are small and medium-sized enterprises.
(Source: VNA/ VNS/DA NANG Today)
.