Improving management of water resources in local river system
Published: July 11, 2017
Da Nang and Quang Nam Province are both vulnerable to the consequences of climate change, especially storms, floods, droughts and saltwater intrusion. Therefore, it is essential to further the coordination between the 2 localities to deal with these matters.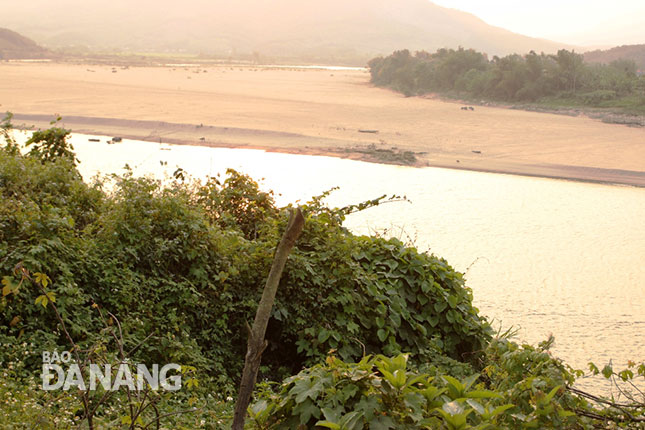 The basin of the Vu Gia River
Over recent years, the 2 authorities have together found many effective measures to regulate the water upstream in the Vu Gia-Thu Bon river system. Their aim is to deal with the water shortages and salinisation in the downstream areas which have produced a negative impact on agricultural production and the lives of residents in the 2 localities. In particular, the lower section of the Vu Gia River suffers from a severe lack of water in the summer months, which in turn usually leads to long-term salinity in Da Nang's Cau Do River. This could lead to a significant decrease in the water supply for the city's residents.
Currently, the 2 localities are focusing on analysing the factors affecting the operation of water reservoirs in the basins of the Vu Gia and Thu Bon rivers during the rainy and dry seasons, and discussing water distribution options in the dry season to mitigate drought and severe saltwater contamination.
Currently, the municipal Department of Agriculture and Rural Development is keeping a close eye on the operation of businesses in local industrial parks (IPs), and those outside IPs, in order to ensure that they do not discharge untreated wastewater into the rivers' lower sections and damage the environment.
Furthermore, special heed will be paid to strengthening the monitoring of the operation of hydropower plants on the upper sections of the 2 rivers in accordance with the Prime Minister-approved Decision No 1537/QD-TTg concerning the operating procedures of water reservoirs. Measures will be taken to help hydropower plants regularly discharge water to push the salinity out of the water. As a result, some plants upstream of the Vu Gia-Thu Bon River system must discharge water into the rivers' lower sections in accordance with the Decision.
Over the 2017- 2018 period, with the help of the US Institute for Social and Environmental Transition (ISET), the 2 localities will together make reports on the possibility of floods, droughts and saltwater intrusion which might adversely affect the urban development in the basins of the 2 rivers.
.