35,547 packs of smuggled cigarettes destroyed
Published: August 24, 2017
On Wednesday, a total of 35,547 packs of illegally smuggled cigarettes were destroyed at the Khanh Son Waste Dump in Da Nang's Lien Chieu District by staff of the city's Market Management Bureau.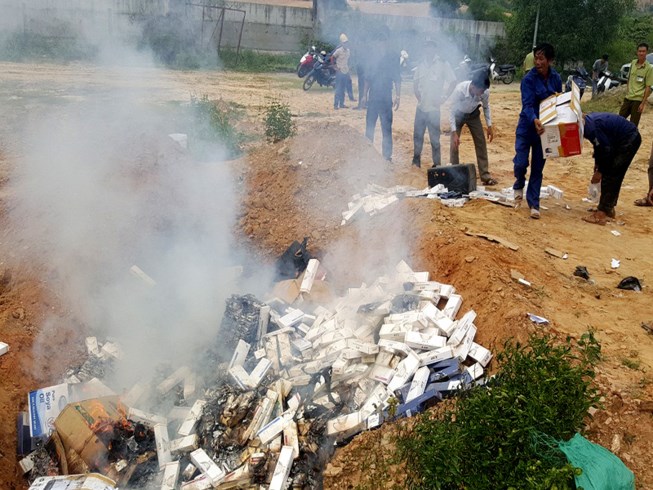 The smuggled items being destroyed (Photo:plo.vn)
The items, worth around 250 million VND in total, included 25,910 packs of Jet cigarette brand, 2,699 of Esse and 1,170 of Hero. These products have been seized by the Bureau's staff since late 2015. Administrative fines, totalling 3.2 billion VND, had been imposed on the violators.
.