Increasing use of e-bidding system
Published: August 28, 2017
During the 2017 - 2018 period, the Da Nang authorities will invite online bids for the selection of the best suppliers of assets and medical equipment for local government departments and public hospitals respectively. Between 2019 and 2025, the local authorities will issue an appropriate e-bidding process.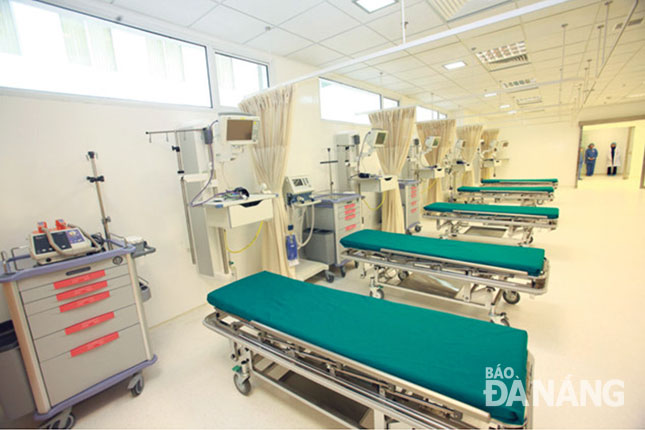 Medical equipment at a local hospital
The use of the e-bidding system will help the city enhance the efficiency of local administrative reforms, as well as improve the transparency, openness and competitiveness in local economic activities. These, thereby, will assist the city authorities to win more trust of local residents.
Mr Tran Van Man, Head of the Bidding, Assessment and Investment Monitoring Office of the municipal Department of Planning and Investment, remarked "According to the latest statistics on the national bidding network system, Da Nang topped the 63 cities and provinces nationwide in the application of e-bidding system over the first half of the year. In particular, the city implemented e-procurement for 17 out of 71 competitive biddings, and 16 out of 185 public biddings. As a result, the city saved 8.3% of the total costs compared with traditional bidding forms."
On 11 August, the municipal Department of Finance used the national bidding network system to invite online bids for purchasing assets. As a result, 26 contractors were involved in the biddings.
.