MobiFone encouraged to join its efforts to build smarter city
Published: August 23, 2017
The past year has seen numerous fruitful results from bilateral cooperation between the Da Nang Party Committee and the Party organisation of the Da Nang branch of the MobiFone Telecommunications Corporation.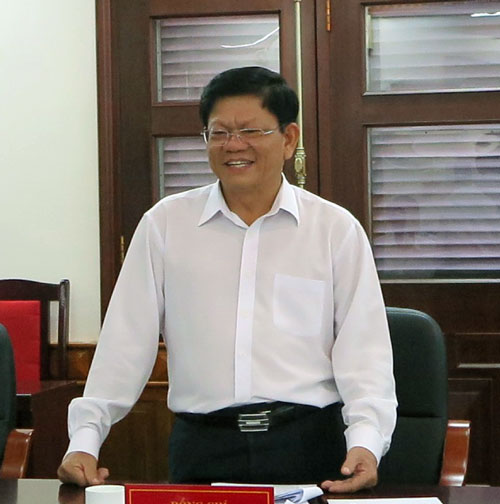 Deputy Secretary Tri
In particular, the focus was on publicising resolutions and directives of the State and the Party amongst MobiFone Party members.
In addition, MobiFone has ensured the smooth operation of its communication services for local residents, as well as become actively involved in the city's social welfare programmes.
Municipal Party Committee Deputy Secretary Vo Cong Tri remarked that the city authorities need the willingness by the city-based telecommunication and information technology businesses, including MobiFone, to engage with a project to build Da Nang into a smarter city in the near future. The focus should be on replacing existing overhead communications and power cables with underground ones in order to ensure the aesthetics of the local urban landscape.
Deputy Secretary Tri also asked MobiFone to offer telecommunication services to the city's industrial zones and Hi-tech Park, as well as to the forthcoming APEC Economic Leaders' Week in the locality. Moreover, he asked for a close cooperation with the telecommunications corporation to prevent any fabricated or distorted information about the city via social networks, and to become actively involved in implementing the 'City of 4 Safe Programmes' campaign.
In reply, MobiFone Party organisation Deputy Secretary Nguyen Quang Tien thanked the city leaders for their active support for his company over the past year. He affirmed that Da Nang is one of the country's 8 key localities in which MobiFone is focusing on developing its telecommunication services. In the coming time, special heed will be paid on enhancing MobiFone's telecommunication infrastructure in the city, and providing more useful services for local residents.
.