Han Shopping Complex officially opens
Published: October 06, 2017
On Thursday, the Han Shopping Complex officially opened its doors to the public at 23 Nguyen Thai Hoc, Da Nang. Developed by the Ngo Viet Nam Co Ltd, the complex was upgraded from the former Han Market Commercial Area.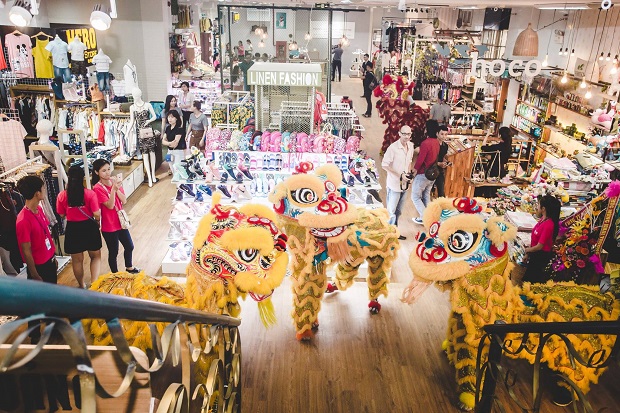 Stands inside the complex (Photo: https://www.facebook.com/Hanshoppingcomplexofficial/)
The 3-storey, 1,600m2 complex features a total of about 120 stands which are set out in retail, services and babysitting areas. It can be able to accommodate up to 5,000 shoppers in total per day. In addition, there is a 700m2 underground parking area with 4 entrances at the complex.
Currently, the ground floor of the complex is used for sales of a wide range of goods, whilst on the first floor are eating and drinking areas. The second floor will be used for entertainment activities in the coming time.
The occupation rate of the complex's rental space is now 90%, whilst the remainder is expected to be filled with local traders over the remaining months of this year.
.