Vietnam Airlines increases flights to serve APEC activities
Published: October 06, 2017
The national flag carrier, Vietnam Airlines, has announced that it will operate nearly 110 additional flights with a total of over 20,000 seats from 5 October to 13 November on Ha Noi/Ho Chi Minh City-Da Nang routes to serve the APEC Viet Nam 2017.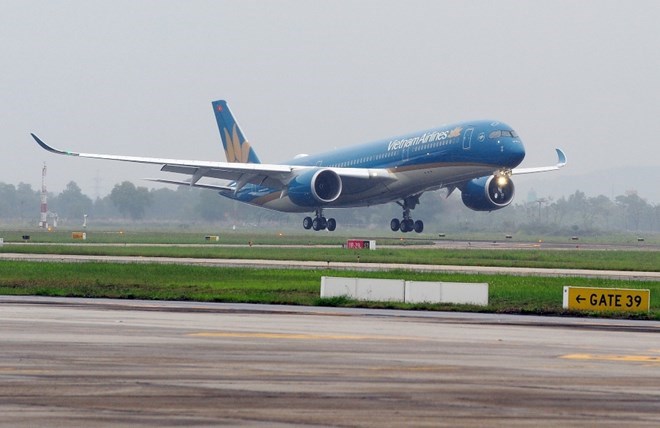 (Photo courtesy Vietnam Airlines)
Accordingly, the Ha Noi-Da Nang route sees 64 flights with an average of 4,800 seats per day, while the Ho Chi Minh City-Da Nang route has 44 flights, with an average of 6,000 seats per day.
Between 6-11 November when Da Nang hosts the APEC Economic Leaders' Week, the airline, the special partner and official carrier of APEC 2017, will run a total of over 50 flights a day, or one flight every 30 minutes, on the Ha Noi/Ho Chi Minh City-Da Nang routes.
The plan aims to serve the travel demand of delegates from 21 APEC economies as well as visitors to Da Nang for sidelines activities and staff serving the event's organisation.
Duong Tri Thanh, General Director of Vietnam Airlines, said that by offering a readiness in time-table, technical maintenance and crew, the company will do its utmost to serve the rush period during the APEC event, as well as keep stabilising its normal schedule to serve passengers.
(Source: VNA/ DA NANG Today)
.