Boosting tourism cooperation between 3 central localities
Published: January 09, 2018
Over recent years, Da Nang travel agencies have promoted mutual cooperation programmes with one another, along with accommodation establishments and transport service providers, to offer more attractive tour packages to their clients at reasonable prices.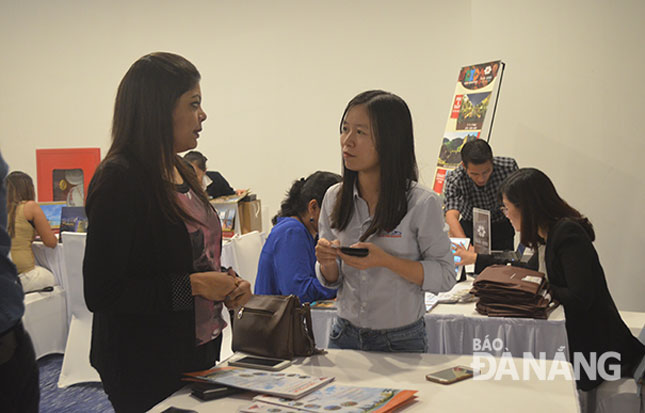 Tourism cooperation programmes are necessary for tourism development (Photo: Thu Ha)
Mr Nguyen Van Tai, the Deputy Director of the city branch of the Ben Thanh Tourist, said his unit has cooperated with 7 other large travel agencies, hundreds of tourism business and dozens of transport service providers from across the country.
"A close link amongst businesses on the basis of win-win spirit helps to ensure their common interest and prestige, as well as further the growth of their services and other related aspects", said Mr Tai.
Most notably, after many years of boosting tourism cooperation between Da Nang, Thua Thien-Hue Province and Quang Nam Province, the 3 localities have together developed numerous attractive joint tourism products.
In particular, the joint tourism branding of the 3 localities, using 'The Essence of Vietnam', was introduced in April 2017 in a bid to further advertise their local tourism.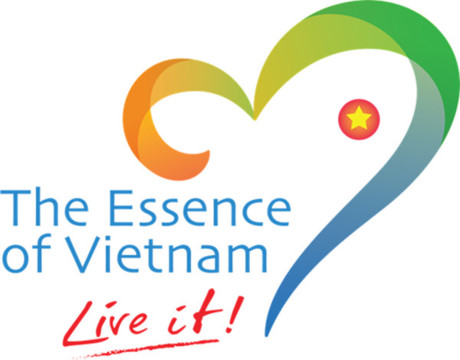 The shared brand
The shared brand was jointly established by the EU-funded Environmentally and Socially Responsible Tourism Capacity Development Programme (EU-ESRT), and the tourism departments of the 3 localities.
The brand features the image of an 'open heart' which demonstrates the friendliness of local residents in these localities.
The heart is in 3 colours, namely orange, blue, and green, to respectively represents 3 key regional tourism products: culture, sea and islands, and nature. This design is also in keeping with the national tourism brand name 'Vietnam - Timeless Charm'.
Useful tourism information about the 3 localities is now available on their joint website at http://www.theessenceofvietnam.com. It provides visitors with databases about attractive tours and popular attractions in the 3 localities, and offers detailed travel plans for their trips.
Amongst the popular tourism products, the most highly recommended are the tours namely 'Con Duong Di San' (Heritage Road) and 'Con Duong Thien Nhien' (Nature Trail).
The 'Heritage Road' features trips to the UNESCO-recognised world heritage sites of Hue Citadel in Thua Thien Hue Province, and Hoi An and My Son Sanctuary in Quang Nam Province.
The 'Nature Trail' takes visitors to popular sites which boast a rich biodiversity and important ecological processes.
Included are Thua Thien Hue Province's Bach Ma National Park, Da Nang's Ba Na Mountain and Son Tra Peninsula, and Quang Nam Province's Cu Lao Cham (Cham Islands) Biosphere Reserve.
Taking the recommended tours, visitors have an opportunity to discover thermal springs, beautiful caves, the varied species of flora and fauna in the 3 localities, and to participate in numerous fascinating entertainment activities there.
Many local tourism experts highlighted the importance of bolstering the trilateral tourism cooperation, with a focus on developing eco-tourism, heritage, festival and marine tourism in a sustainable and environmentally friendly manner. This will help to further advertise the image of the 3 localities to both domestic and international visitors, and foster the development of their tourism activities.
In particular, the departments of culture and sports in Da Nang and Quang Nam Province are jointly taking more effective measures to restore the deteriorated Hai Van Gate.
In future years, the 2 departments will also together develop a project to preserve and uphold the values of the Hai Van Gate, with funding coming from their local budgets plus financial aid from the Ministry of Culture, Sports and Tourism.
.