Public transport given top priority in major cities
Published: March 23, 2018
Deputy Prime Minister Trinh Dinh Dung has appealed for the facilitation of solutions to develop transport modes in an appropriate manner in centrally-run cities.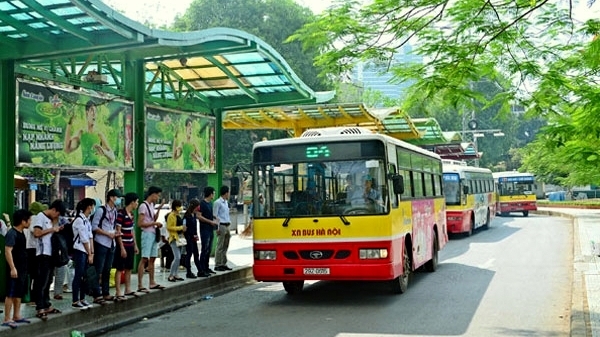 Public transport has been set as a top development priority for transport in major cities.
Accordingly, the Deputy PM has asked the municipal People's Committees of Ha Noi, Hai Phong, Da Nang, Ho Chi Minh City and Can Tho to direct their specialised local agencies to further study the 2017 Planning Law in order to continue the tasks assigned by the Prime Minister related to developing transport modes in major cities.
In a telegraph issued by the Government Office, dated March 20, the senior official stressed that priority should be given to the development of public transport (buses, coaches and taxis) to create favourable conditions for people in using public transport modes towards reducing personal traffic.
The document also urged for the rational connection of urban railway stations with bus routes, while studying the use of electric vehicles to connect residential areas along the urban railways, and express buses to facilitate the participation of people using the above two types of vehicles.
Another key task is to improve bus service quality, enhance the trans-infrastructure system, and apply smart ticket systems, as well as attaching greater importance to the development of buses that use clean and environmentally friendly fuels.
(Source: NDO)
.