Under 50-seater boats to be banned from Han River-Tran Thi Ly Bridge route
Published: September 07, 2018
Following recent instructions from the Da Nang People's Committee, from 1 January 2019 onwards, under 50-seater tourist boats will be banned from operating on the Han River-Tran Thi Ly Bridge route.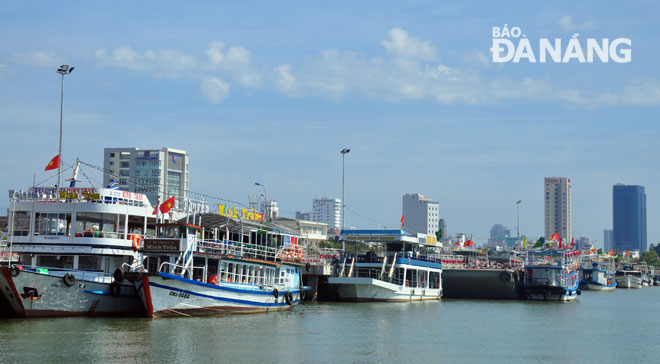 Some tourist boats on the Han River
These boats will be assigned to operate on other suitable routes departing from the Han River if they meet the inland waterway traffic safety regulations.
Currently, tourist boats are equipped with an automatic identification system (AIS), which is an automatic tracking system used on ships, and by vessel traffic services for identifying, as well as locating vessels by electronically exchanging data with other nearby ships, AIS base stations, and satellites.

Of note, sightseeing boat tour operators must build new boats whose accommodation capacity and designs are in line with the city's standards, and put them into use by 31 December 2018.
.