500 billion VND from national budget needed to start Lien Chieu Port project
Da Nang People's Committee Chairman Huynh Duc Tho has asked Prime Minister and National Assembly's Committee for Finance and Budget to give the green-light to grant immediately 500 billion VND (over 21 million USD) from the national budget to start the Lien Chieu Port project soon.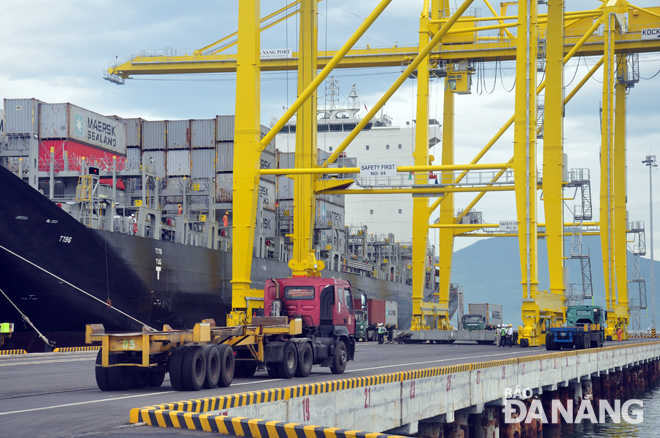 It is an urgent need to start the implementation of the Lien Chieu Port project to ease the existing overloading at the Tien Sa Port
According to the pre-feasibility study, the Lien Chieu Port covers a total planned area of 220ha, comprising 5 main functional areas, with a total investment capital of 32,861 billion VND.
The construction of the project is expected to be broken down into 3 stages. The first stage is expected to be completed by 2020, with the second finished in 2030 and the third completed by 2050.
Once it is put into use, the Lien Chieu Port will become a major cargo port in the central region and the East-West Economic Corridor No 2, whilst the current Tien Sa Port, which now serves both cargo and cruise ships, will be converted the into a special-use port for cruise ships in the future years with an anticipated capacity of 250,000 tourists by 2030.
.