New co-working space for start-ups
On Monday, the Da Nang Entrepreneurship Support Company Ldt (DNES) opened its new co-working space for start-up businesses, named SURFSPACE, at 35 Thai Phien.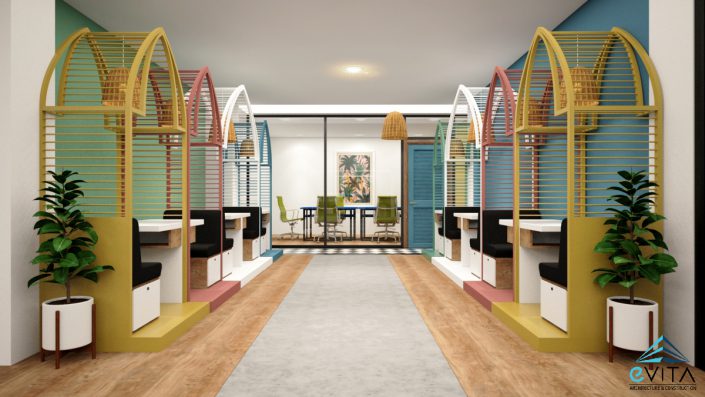 Inside the SURFSPACE co-working space (Photo: Internet)
Covering an area of 1,000m2, SURFSPACE features a co-working space, and 14 offices, plus meeting and event rooms, all together can accommodate up to over 100 people.
SURFSPACE's utility areas are designed to meet the specific needs of programmers, designers, digital nomads, freelancers, and start-up groups.
SURFSPACE will suit customers' best needs by providing an inspiring workspace with modern facilities along with a close-knit community of like-minded entrepreneurs.
Also at the opening ceremony, representatives from SURFSPACE co-working space, IoT Space, and Enouvo Space in Da Nang, CoPLUS Working Space in Hue City, and Hub Hoi An Coworking in Quang Nam Province, together signed an agreement on establishing a Co-working Alliance in Da Nang.
Under the agreement, the alliance members will share their services, and build an online platform to aggregate information relating to co-working spaces, investment resources and business opportunities.
.