Vital role of like-minded staff to successful startups
There is an African proverb saying that 'If you want to go fast, go alone. If you want to go far, go together'. This proverb applies perfectly to startuppers who affirm that good teammates are as important as good products.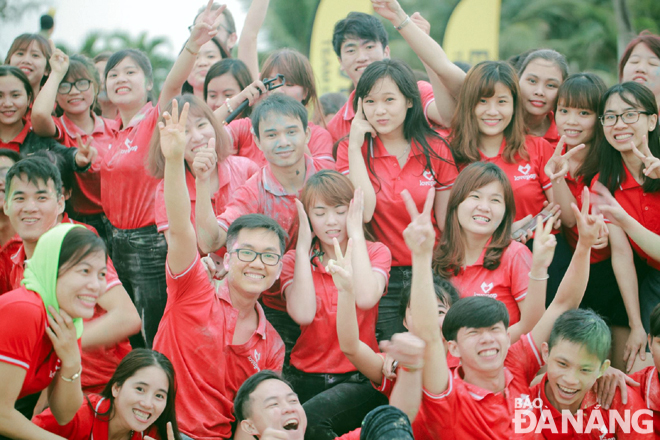 Lovepop Viet Nam's staff members in a picnic
Mr Vy Thanh Tung, the founder of the JobSV project, is a typical example in realising the vital role of good teammates in starting up a business successfully.
After graduating from the Victoria University in Melbourne, Australia, with a master's degree in Project Management, Tung decided to travel around Asia instead of returning to his hometown. Especially, he preferred to work in restaurants in Asian countries where he travelled.
"Since I was a student, I have liked working in restaurants and eateries. I love to prepare for dishes, serve customers, and look at them enjoying delicious dishes and satisfying with my service", he noted.
After gaining experience from working for such restaurants, Tung has nurtured an idea of developing an application that connects such part-time jobs such as restaurant waiters/waitresses with young people. Therefore, he has started to turn his idea into reality after returning to his hometown in Da Nang.
Initially, Tung had to do all things alone. Fortunately, a childhood friend of his wife, who was a programmer at a large IT Company in Da Nang, gave a helping hand to him. After a period of working together, they now become good and like-minded partners.
Mr Tung said although he and his friend work in different fields, they can take advantage of their mutual relationships to develop their project.
In order to seek talented and enthusiastic co-workers, Mr Tung has worked for the Passerelles Numériques Vietnam in Hai Chau District, a French non-governmental organisation specialising in training IT for those in extremely difficult circumstances. From there, he has met with the French organisation's ex-trainees who are skilled programmers, and invited them to work for his own company.
After nearly one year of preparations, Mr Tung's JobSV app will be launched this month. The app helps to connect students who want to have part-time jobs in restaurants, eateries and coffee shops with their recruiters.
Apart from newly-established startup businesses, some companies which have been operating effectively in the city for many years have given top priority to recruiting good employees.
Mr Ha Trinh Quoc Bao is the Director of the Lovepop Viet Nam Company which specialises in manufacturing and exporting 3D handmade greeting cards.
After 3 years of doing startup business, Mr Bao owns a 1ha factory in Hoa Khanh Industrial Park with a total of nearly 500 employees.
Mr Bao remarked that each member of his company is a co-worker who can share his joys and sorrows for further development of the company. For that reason, Lovepop has become a second family for not only the company's founder but also its staff members.
.