Fishermen happy with pre-Tet bumper catches
February 02, 2019, 16:27 [GMT+7]
In the early morning of 2 February (the 28th day of the 12th lunar month), dozens of offshore fishing vessels from Da Nang and other central regional localities berthed bumper-to-bumper at the Tho Quang Fishing wharf after their trips to the national territorial waters.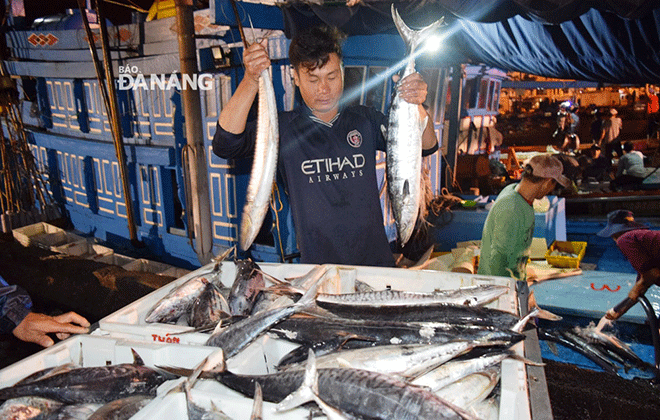 The bumper catches of tuna, mackerel, and sailfish.
Since early this year, captain Huynh Quoc Viet's fishing boat DNa 90729TS from Da Nang's Son Tra District has conducted 3 offshore fishing trips to the Hoang Sa fishing grounds. After these trips, the boat has brought back a total of 20 tonnes of fish.
"Thanks to the bumper hauls, the boat made a profit of 800 million VND, after deducting the expenses of our trips, and my crew members received around 30 million VND each" Mr Viet said happily.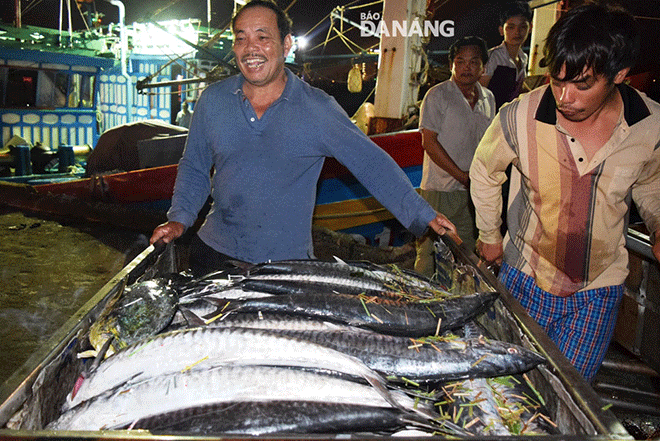 Happy smile of a fisherman.
Up to 4 tonnes of fish were brought back to the fishing wharf in the morning of Saturday. The prices of various types of fish have increased remarkably, double that of previous 5 days, so fishing boat owners gained high profits.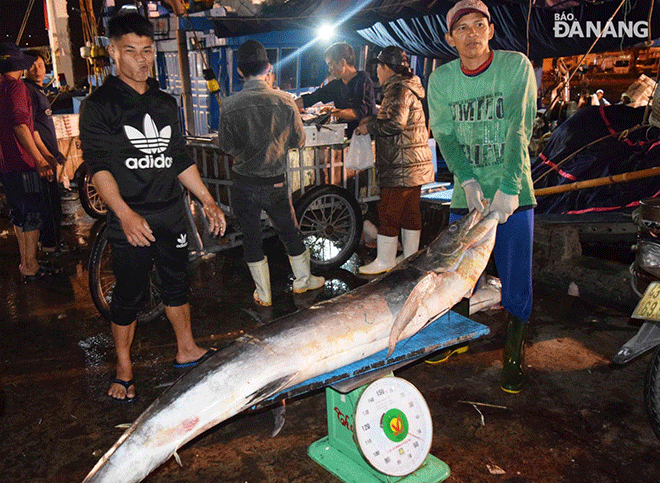 Fishing vessel DNa 90998 TS caught 2 sailfish weighing 55kg and 56kg.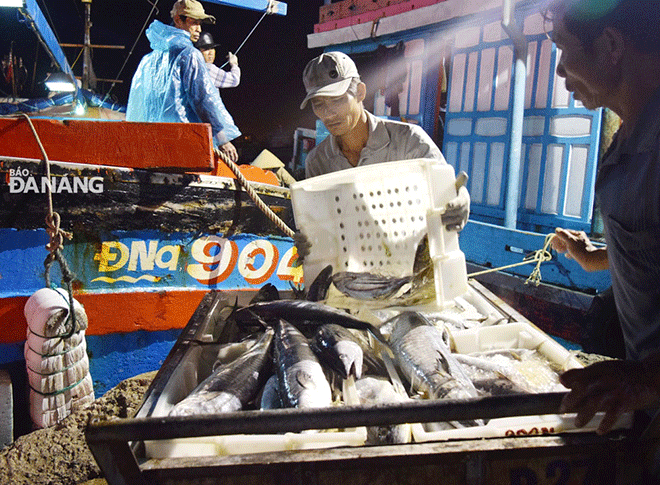 Fishing boat DNa 90431 TS brought back 2 tonnes of tuna, mackerel, and sailfish after a 10-days offshore fishing trip.
Since 20 January (15th day of the 12th lunar month), 800 fishing boats in total have returned to the wharf and brought back about a total of 4,200 tonnes of fish.
Mr Nguyen Lai, Head of Exploitation and Service Office under the management of the Management Board of the Tho Quang Wharf and Port, remarked in these days leading up to the Tet Festival, more security guards are being arranged to ensure the safety of boats for berthing and leaving the port, as well as to create favourable conditions for the loading and unloading of seafood.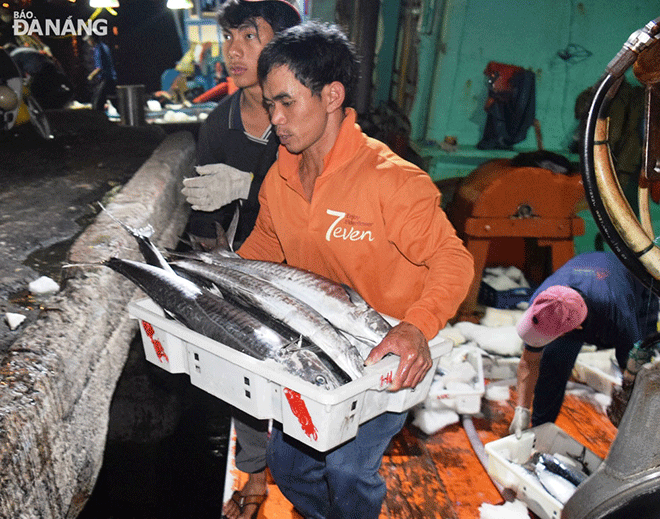 The Tho Quang seafood wholesale market seeing bustling trade activities in recent days.
.