Marble Mountains tourist site hosts 6,500 visitors on Lunar New Year's Day
February 06, 2019, 11:51 [GMT+7]
On 5 February (the 1st day of the 1st lunar month), the Marble Mountains Tourist Area in Da Nang's Ngu Hanh Son District welcomed a total of over 6,500 visitors and over 3,700 of them were foreigners.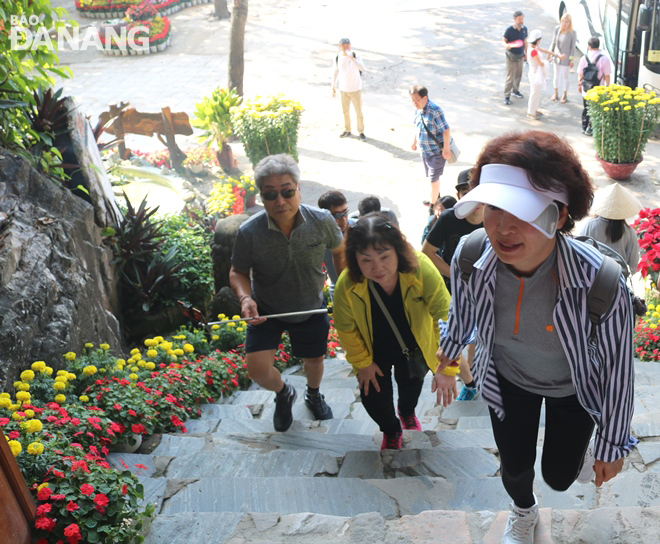 South Korean visitors at the Marble Mountains Tourist Site.
This figure did not include more than 1,000 elderly people, children and Buddhist followers across the city and they enjoyed entrance fee reduction and exemptions as visiting the venue during that day and the Lunar New Year's Eve.
Most notably, more than 50% of the tourists took the elevator up the Thuy Son (the Mountain of Water).
In addition, thousands of people visited the Quan The Am (Avalokitesvara) Pagoda in the district on the Lunar New Year's Eve and in the early morning of the first day of Tet to pick buds or young leaves in order to pray for good lucks in the Lunar New Year.
Despite a large number of visitors to the tourist area, the security and environmental sanitation there were ensured.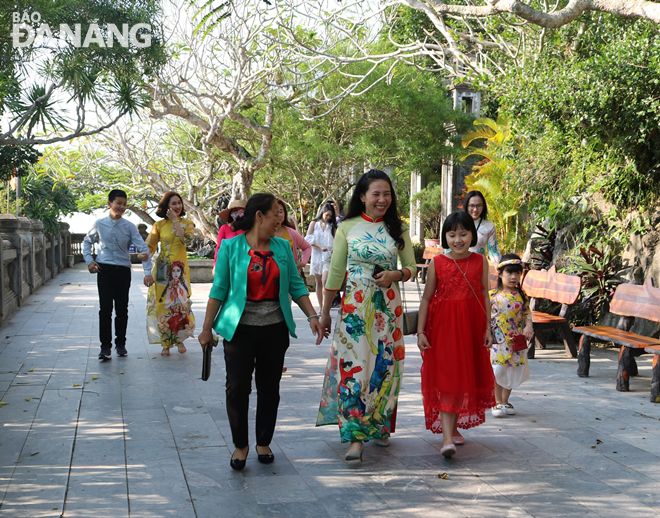 The tourist site is expected to receive a total of over 2 million visitors by the end of 2019.
In 2018 alone, this inviting site hosted about 1.99 million visitors, including 1.2 million foreigners, an increase of 34% against 2017.
On 24 December 2018, the Marble Mountains Tourist Area was recognised as a national special relic site by the Ministry of Culture, Sports, and Tourism.
.