Pre-Tet bumper catches of tiny shrimps
February 04, 2019, 16:28 [GMT+7]
In the early morning of 4 February (the 30th day of the 12th lunar month), many fishing vessels from Da Nang brought back hundreds of kilos of tiny shrimps after their night-time inshore fishing trips.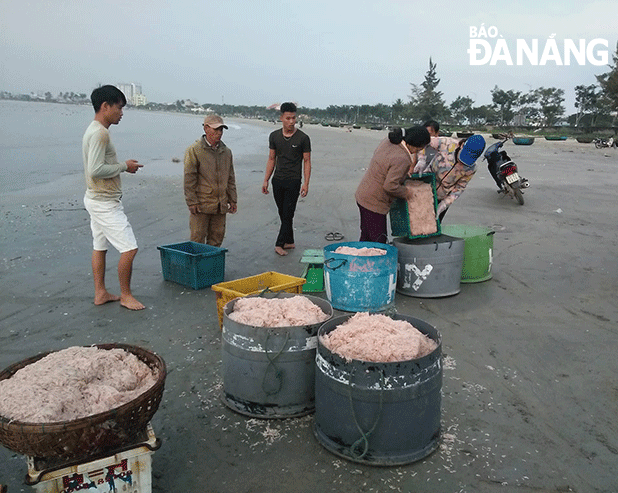 Fishermen are busy carrying baskets of the tiny shrimps from the their fishing boats to the shore.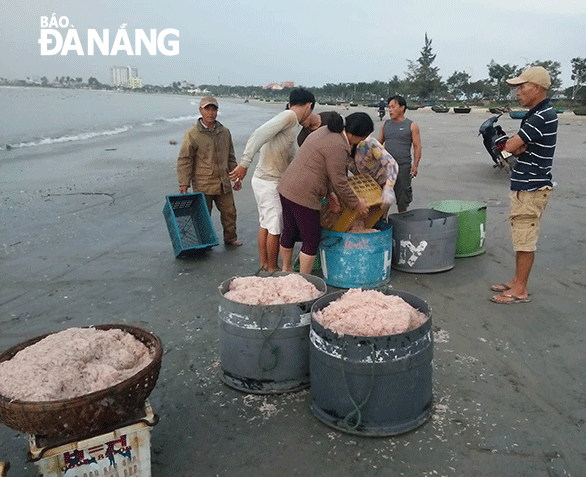 A fishing vessel bringing back hundreds of kilos of tiny shrimps.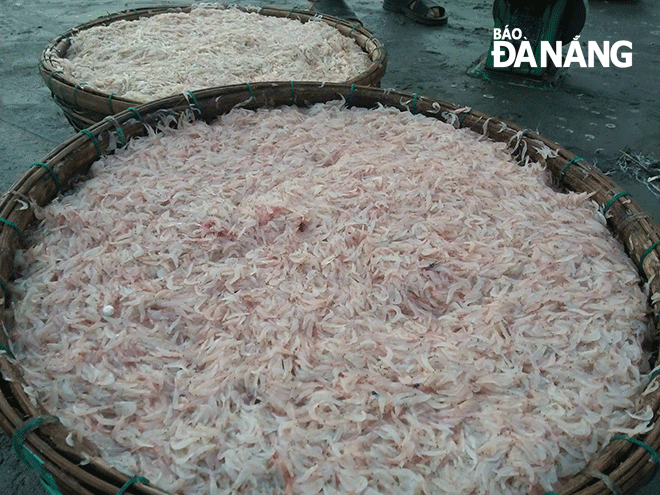 Baskets of newly-caught tiny shrimps.
Mrs Tran Thi Hoa, a wife of a local fisherman, said she felt very happy with her family's pre-Tet bumper catches of tiny shrimps. She added after this inshore fishing trip, she and her family members started to clean up their house and prepare for Tet.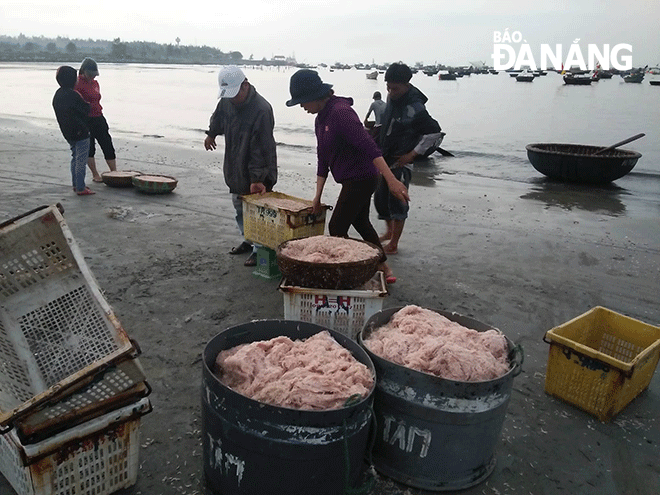 Traders buying tiny shrimps from fishermen
.