Viet Nam ranked 70th in WB's 2020 Doing Business Ranking
October 25, 2019, 16:38 [GMT+7]
Viet Nam was placed at the 70th position out of 190 economies in the World Bank (WB)'s latest report on 2020 Ease of Doing Business ranking.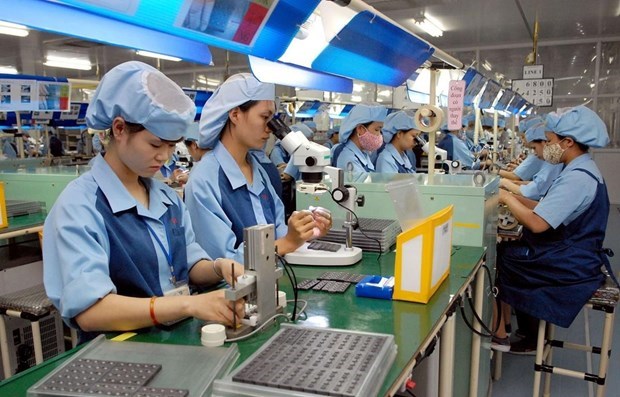 Illustrative image (Source: VNA)
The ranking was down one notch from last year, despite a higher score of 69.8 points out of 100.
In the report, the WB marked and ranked economies in ten areas including starting a business, dealing with construction permits, getting electricity, registering property, getting credit, protecting minority investors, paying taxes, trading across borders, enforcing contracts, resolving insolvency, employing workers, and contracting with the government. The employing workers and contracting with the government indicator sets are not included in this year's ranking on the ease of doing business.
Viet Nam was said to have made significant improvements in getting credit and paying taxes, resulting in increases of 5 and 6.1 points against last year's results, respectively, while other areas witnessed minor improvements or remained unchanged.
Notably, the country's score in resolving insolvency declined by 0.1 points against 2019's ranking.
The ranking of other Southeast Asian countries are Singapore (2nd) Malaysia (12th), Thailand (21st), Indonesia (73rd), the Philippines (95th), Brunei (66th), Cambodia (144th) and Laos (154th).
New Zealand came at the first place in this year's ranking, followed by Singapore, Hong Kong (China), Denmark and the Republic of Korea. The US was at number six.
(Source: VNA)
.