Da Nang named among Viet Nam's best cities for startups and innovation
November 04, 2020, 11:07 [GMT+7]
Da Nang will receive the Viet Nam Smart City Award 2020 and pick up three awards in the categories of smart public services, smart digital infrastructure, and the best cities for startups and innovation at the national awards ceremony on 17 November.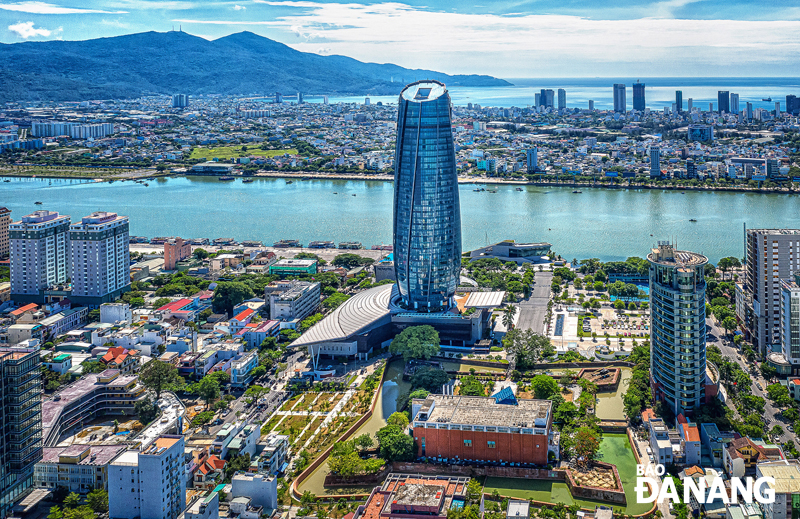 Over the past years, the city has built up a modern and spacious urban appearance
The awards, organised for the first time by the Viet Nam Association for Software and IT Services (VINASA), aims to promote the building of smart cities across the country and create a driving force to promote technological innovations in parallel with innovations in mechanisms and policies.
Winners of the awards this year are honoured in 4 groups at the event. Group 1 would encourage the building of a legal corridor, planning, architecture, technical infrastructure, human resources and public services. Group 2 aims to promote the building of the living environment, multi-utility and a civilised community for residents. Group 3 encourages the creation of a complete business investment attractive environment for Vietnamese and FDI enterprises. Group 4 would promote highly effective technology innovations in all city, urban, real estate and industrial real estate projects.
Over recent years, the Da Nang government has issued a series of policies to support the building of an innovative startup ecosystem. In 2018 and 2019, the city saw the birth of more than new 10,000 businesses in total, and Da Nang government has provided over 10 billion VND in funding to support local startup businesses over the two-year period.
Da Nang now houses six startup incubators, two hubs for creativity, ten co-working spaces, ten startup clubs, and a handful of startup centre at tertiary establishments and two venture capital funds.
A total of 137 projects, 69 of which haul from Da Nang, have taken part in locally-held incubation programmes till date.
By the end of June, 38 out of all 63 localities nationwide were building projects for smart city development.
VINASA's Chairman Trương Gia Bình previously said: "Smart city is one of the best ways to serve people and businesses. They are not only urban areas with 'residence environment', but also a city of frequent interactions among people - businesses - government. Thereby, together, we can create greener, more modern, safe, convenient and better cities."
By KHANG NINH – Translated by A.T
.