Growth target of 6 percent for 2021 is feasible: legislator
November 04, 2020, 17:04 [GMT+7]
Viet Nam's 2021 economic outlook depends on the domestic and global COVID-19 situation, but growth of 6% is an achievable target for next year, a lawmaker has said.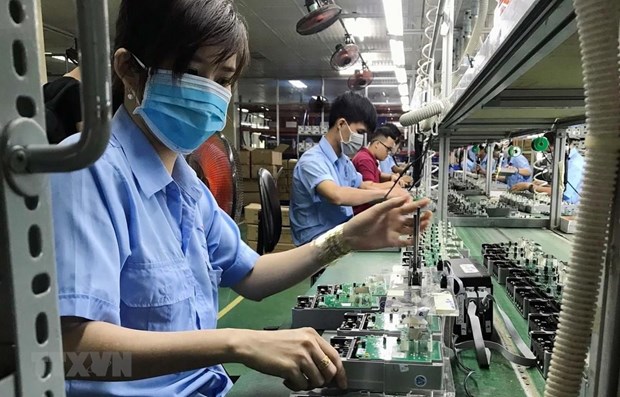 Amid the COVID-19 pandemic, the expected growth of 2.5-3 percent this year is still encouraging (Photo: VNA)
Talking to the press on November 3 on the sidelines of the 14th-tenure National Assembly's 10th session, deputy Duong Minh Tuan of southern Ba Ria-Vung Tau province said amid the complex COVID-19 outbreak and a global economic recession, although Viet Nam has also suffered from the pandemic's socio-economic impacts like other countries, this year's GDP growth of about 2-3% is encouraging.
Showing his support for the Government's reports on socio-economic development and the State budget, he highly valued the Cabinet's efforts, attributing the stable economic development and GDP growth in 2020 despite COVID-19 to the whole political system's engagement and the Government's drastic directions.
Viet Nam has been striving to minimise the pandemic's consequences and done a good job in COVID-19 prevention and control, he said.
Though export and import activities have been affected as they are related to other countries, the realisation of targets set by the NA hasn't been influenced much, Tuan said.
The legislator noted that the expected growth of 2.5-3 percent this year is relatively low.
However, he held that the target of about 6 percent for 2021 is feasible if the country can maintain anti-COVID-19 efforts like at present and successfully stimulate domestic demand.
The NA's 10th session is scheduled to last for 19 days with online meetings held from 20 to 27 October and face-to-face discussions in Ha Noi from 2 to 17 November.
Source: VNA
.