Storm Saudel destroys over 4,000 ha of acacia and eucalyptus plantations in Da Nang
November 05, 2020, 11:56 [GMT+7]
Storm Saudel has destroyed a combined total of more than 4,000 ha of acacia and eucalyptus plantations in Da Nang's suburb Hoa Vang district. Of this, 20 ha was damaged in Lien Chieu District lost 20 hectares, whilst Hoa Vang District saw a loss of 4,364 ha. Large numbers of the trees fell down to ground or turned denuded, which led to huge loss to hardship-burdened growers there.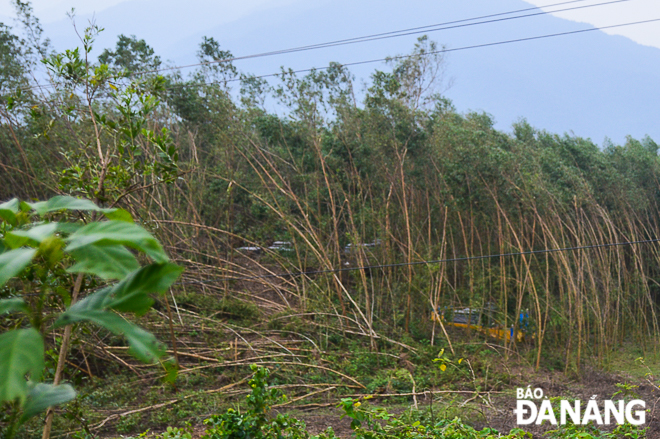 Large numbers of acacia trees in Hoa Phu Commune collapsed during bad weather
As examples of the awesome force of the win, many wind-thrown trees were snapped in two, while others had their root plates torn out of the ground.
Many growers now have no solution to this unexpected blow but as soon as possible to collect already-fallen acacia with withered stems for sale at dirt cheap, otherwise they would suffer dead loss.
In reality, acacia trees, if not harvested in time, will quickly turn into dry firewood, which, of course, makes consumption more challenging.
The incident has driven many other acacia growers in the mountainous Hoa Phu and Hoa Nhon communes in Hoa Vang District into afflicted and distressed life.
They complained and blamed the storm-packed sustained winds which brought down their trees for costing them significant sums.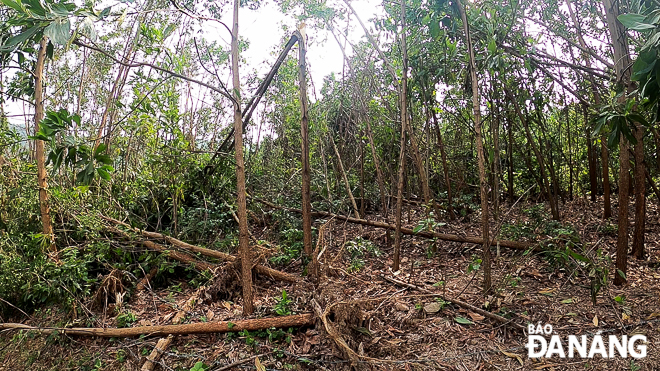 A combined total of more than 4,000ha of acacia and eucalyptus plantations in Da Nang's suburb Hoa Vang District was destroyed during storm Saudel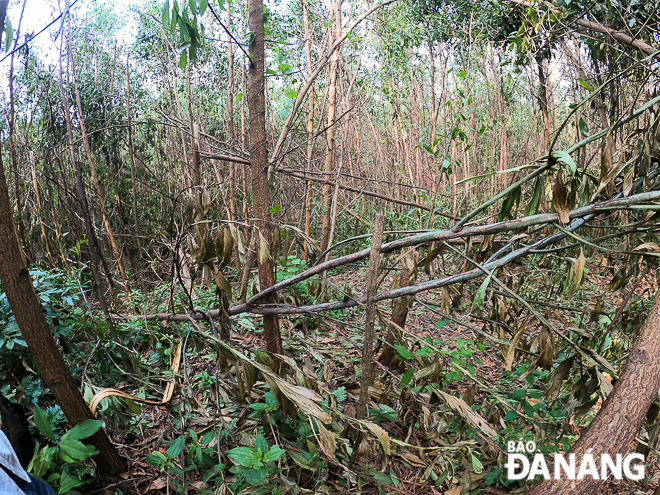 An acacia plantation in Phu Tuc village, Hoa Phu commune turning denuded after the storm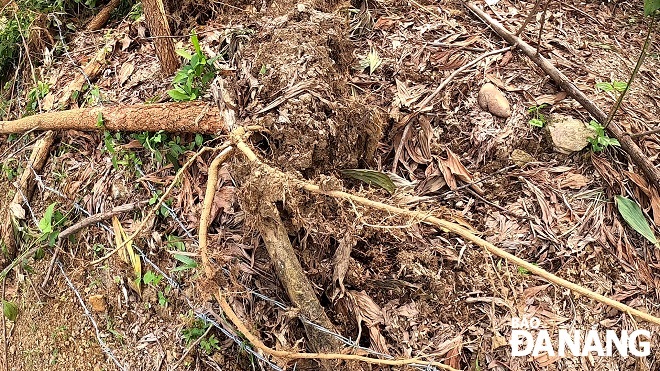 A perennial acacia tree being uprooted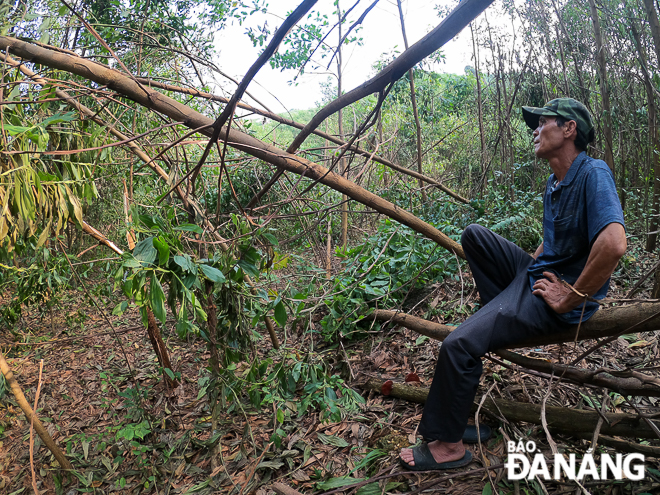 Mr Nguyen Cu, one of the acacia growers in Hoa Vang District said about 40-50% of his own acacia plantation was totally damaged by the storm.
Growers find it very hard to make the sales of fallen acacia trees with withered stems because traders mainly buy fresh ones
By XUAN SON- Translated by A.T
.