JICA offers US$ 1 million in aid to Da Nang for promoting energy efficiency
April 29, 2021, 15:08 [GMT+7]
A ceremony took place on Wednesday to launch a project for promoting energy efficiency for Da Nang residents over the 2021 – 2025 period. The project is sponsored by the Japan International Cooperation Agency (JICA), with the cooperation and support of experts from Yokohama National University and Japan-based Osumi Co.,Ltd.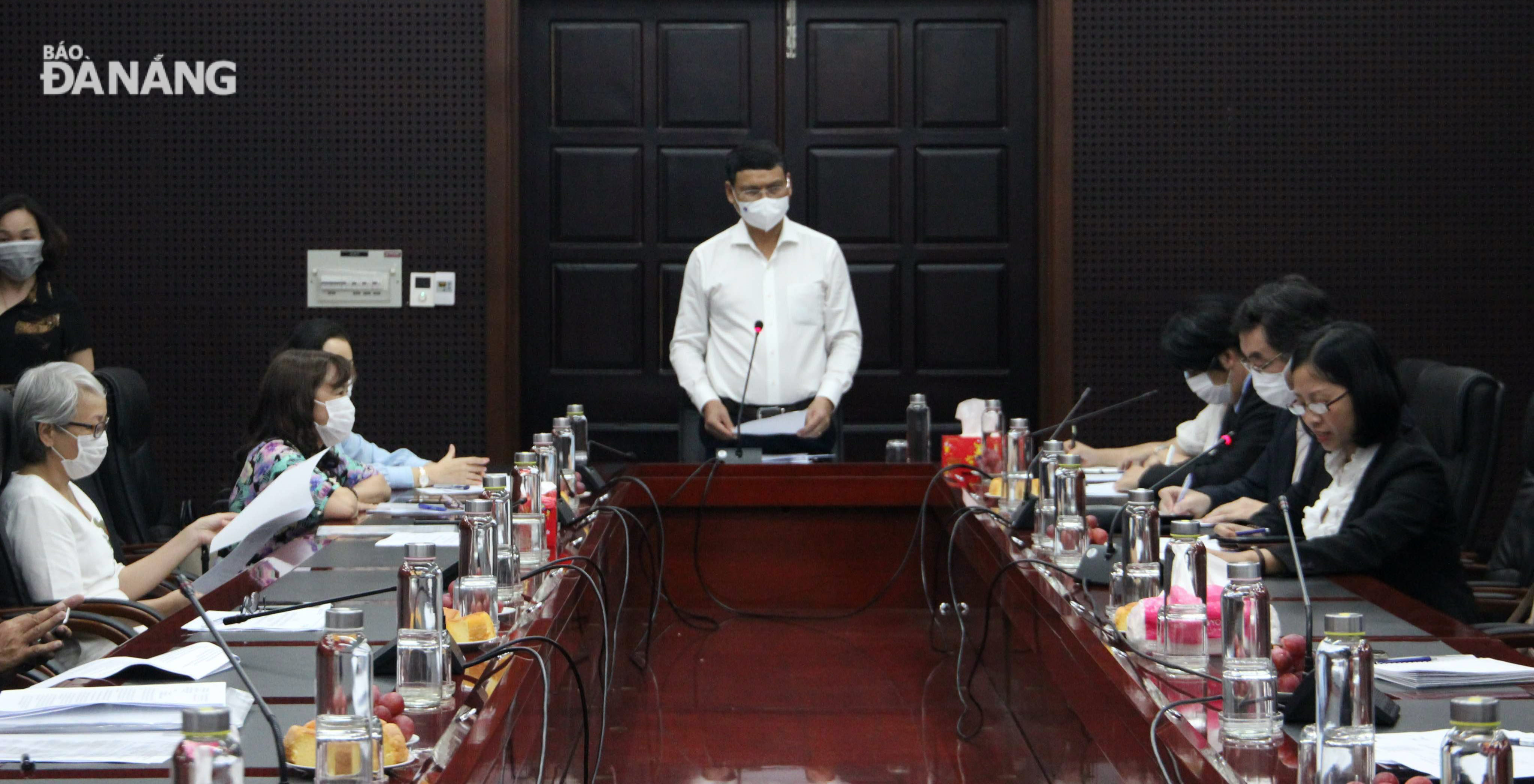 Municipal People's Committee Vice Chairman Ho Ky Minh addressing the launching ceremony of a project for promoting energy efficiency for Da Nang residents over the 2021 – 2025 period
The project is expected to cost nearly VND 23.6 billion, of which more than VND 23.1 billion (equivalent to US$1 million) is funded by JICA and the rest, around VND500 million, is from the reciprocal capital of Da Nang government.
Under the project, Japanese experts will support Da Nang in supervising, researching, analysing and evaluating energy consumption in local households and businesses, and taking effective measures to save energy based on research, and increasing environmental education for partners, schools and business managers in the target area.
Focus will be on conducting surveys on energy consumption in at least 350 households, businesses and commercial buildings to come up with effective energy saving measures, installing measurement equipment in 70 units, supporting the application of energy efficiency solutions in 14 units, and ensuring that the average energy consumption index will decrease at least 10% according to the consulted system.
Addressing the launching of the project, municipal People's Committee Standing Vice Chairman Ho Ky Minh said that Da Nang has always given the heed to ensuring the economical and efficient use of energy sources. In addition to using its internal resources, the city has received kind support from domestic and international organisations, of which JICA is an important and reliable partner.
"On behalf of the Da Nang government, I hope the project would be successful, thereby strengthening cooperation and exchanges in the aspect of energy saving technology, and the cooperative ties at large between Da Nang and JICA, especially the Japanese city of Yokohama", Vice Chairman Minh emphasized.
The inception ceremony of the above-mentioned project is the continuation of the signing of a memorandum of understanding after the successful implementation of a cooperation project for saving energy by simple measurement methods.
Reporting by KHANH HOA- Translating by A.T
.