Farmers in Da Nang grow chrysanthemums for Tet by tissue culture
October 03, 2021, 18:31 [GMT+7]
Most recently, many flower growers across Da Nang have started growing a wide variety of flowers and ornamental plants in preparation for the forthcoming Tet holiday 2022. Most notably, different types of chrysanthemums have been planted by tissue culture.
According to a spokesperson from the Agro-Forestry-Fishery Promotion Centre under the municipal Department of Agriculture and Rural Development, millions of chrysanthemum plantlets have been produced within a year from 26,000 mother plants by tissue culture techniques to prepare for the upcoming special occasion.
Currently, thousands of pots of chrysanthemums plantlets are growing well and have relatively high survival rates. Specially, these plantlets are more resistant to adverse weather conditions such as heat waves and heavy rain than those sourced directly from Da Lat or Ha Noi.
On the other hand, the growing of chrysanthemums by tissue culture helps farmers save costs and time in buying plantlets from other localities nationwide in the face of the complicated developments of the COVID-19 pandemic.
In the time to come, the Agro-Forestry-Fishery Promotion Centre will continue to work with local farmers to monitor the growth and development indicators of chrysanthemums, plus the quality of flowers to have a basis for transferring the new farming techniques to farmers citywide.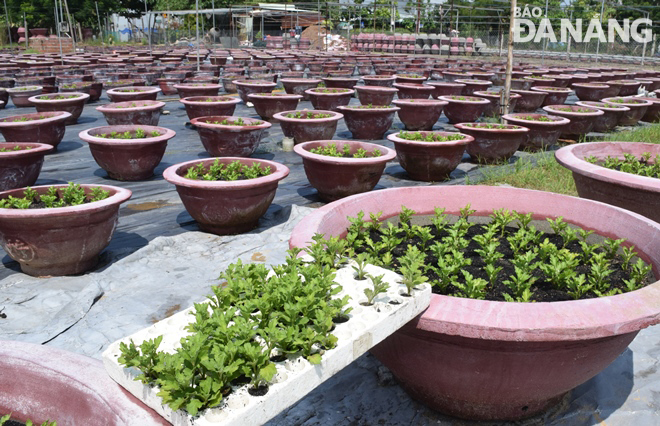 Pots of 15-day-old chrysanthemum plantlets have been grown by tissue culture in Cam Le District's Hoa Xuan Ward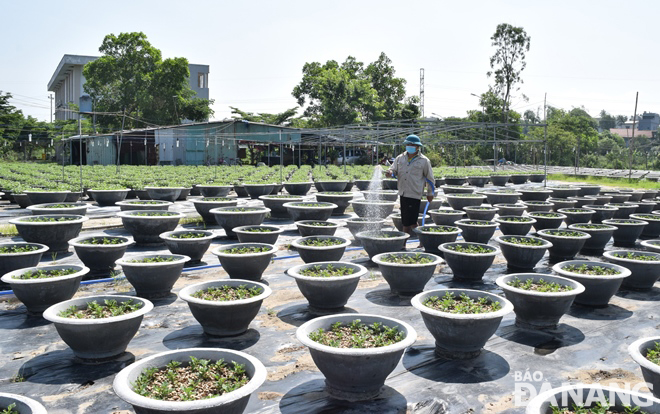 A farmer in Cam Le District's Hoa Tho Tay Ward meticulously taking cafe of pots of chrysanthemum for Tet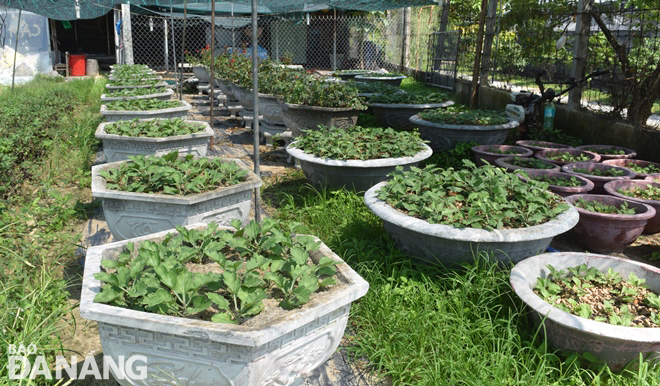 Another pots of chrysanthemums grown in the district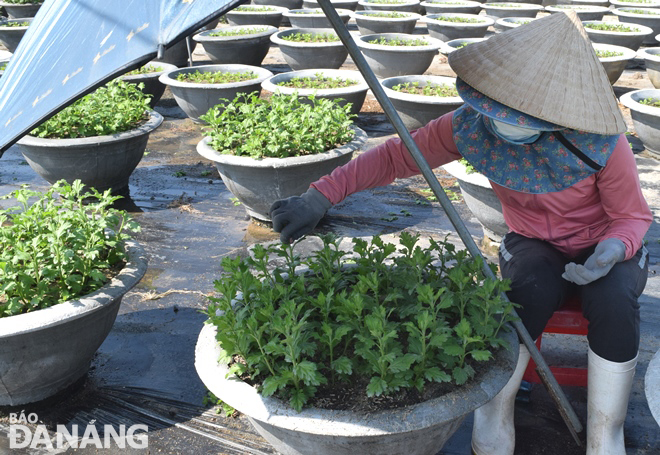 A flower grower in Cam Le District's Hoa Tho Dong Ward cutting off flower buds, which they might produce blooms before Tet
Reporting by HOANG HIEP - Translated by M.D
.