Volume of goods through seaports reach double-digit growth
October 18, 2021, 17:37 [GMT+7]
Viet Nam's seaports handled over 587 million tonnes of goods in the first ten months of this year, representing a year-on-year rise of 2 percent, according to the Viet Nam Maritime Administration (VMA).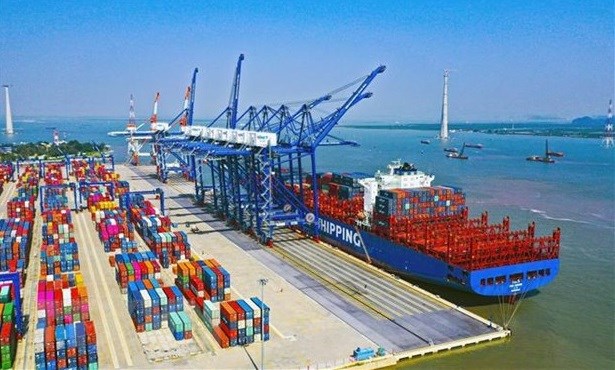 Illustrative image. (Photo: VNA)
Despite the effect of the COVID-19 pandemic, the total volume of container cargo going through seaports maintained a double-digit growth rate of 12 percent compared to the same period last year to nearly 20.3 million twenty-foot equivalent units (TEUs).
Of the figure, the volume of exports was estimated to hit over 6.6 million TEUs, surging 11 percent, that of imports - nearly 6.7 million TEUs, up 14 percent, and that of domestic goods - almost 7 million TEUs, up 10 percent.
According to the VMA, most of seaport areas saw positive growth in the volume of goods, such as Vung Tau with 21 percent increase and Ho Chi Minh City nearly 8 percent in the first nine months of the year. The volume of goods that went through seaports in Hai Phong expanded nearly 15 percent and in Dong Nai 7 percent year on year.
The VMA said the Government has effectively implemented disease control and set forth solutions to ensure economic development goals, which are factors that would help the seaport system maintain good growth in the coming time.
Source: VNA
.