50% discount on registration fee for domestically produced cars
November 26, 2021, 15:58 [GMT+7]
The Vietnamese government has given the go-ahead for a 50% cut from December 1 to the end of May, 2022 in the registration fee for domestically- produced or assembled cars in a bid to stimulate car sales and support the local automobile industry.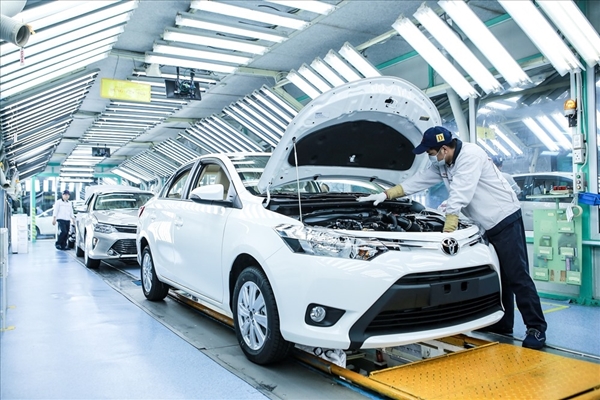 Illustrative image (Photo: cand.com.vn)
The lowering the registration fee by half is applied to cars, trailers, or semi-trailers to be towed by automobiles and those similar to cars produced and assembled domestically.
From June 1, 2022 onwards, the registration fee will continue to comply with the provisions of Decree No. 20/2019/ND-CP dated February 21, 2019 of the national government, the amendments and supplements to a number of articles of the Decree No. 140/2016/ND-CP dated October 10, 2016 on registration fees, and the current resolutions adopted by the municipal authorities of the centrally-run cities on the local registration fee collection and amendments, supplements, and replacements (if any).
This is the second time in the past two years that the registration fee for domestically manufactured and assembled cars has been halved amid the severe impacts of COVID-19 on domestic auto industry, thereby boosting the resumption of supply chains and the expansion of domestic automobile production/assembling.
During the second half of 2020, a similar policy on cutting the registration by half led to a decrease of VND7.31 trillion (US$321.6 million) in revenue from registration fees, but there was a rise of VND7.31 trillion (US$321.6 million) in the total state budget collection thanks to nearly doubling car sales to 102,900 from the first half of the same year.
Till date, the majority of such world-renowned car manufacturers as Toyota, Mazda, Hyundai and Kia have established their production plants in Viet Nam.
Reporting by THANH LAN – Translating by A.THU
.