Top five start-ups in AAC 2021 call for capital
November 24, 2021, 09:39 [GMT+7]
A festival calling for investment capital for top five start-ups competing in the AI Accelerator Challenge (AAC) 2021 was held in Ha Noi on November 23.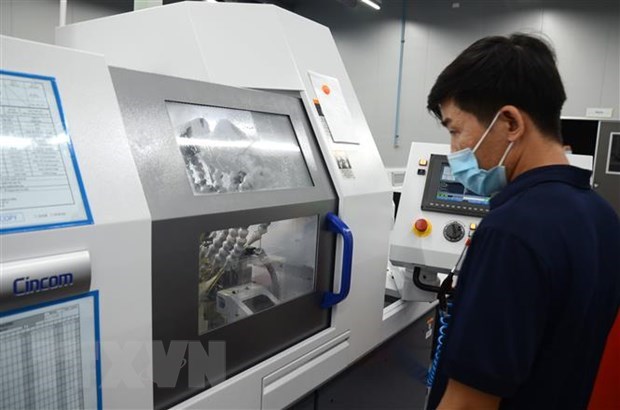 Illustrative image (Photo: VNA)
The event was held by the Vietnamese Ministry of Science and Technology with the support of the Aus4Innovation programme.
Launched in February 2021 with the theme ""AI in Pandemic – Adapting to the new normal", the AAC 2021 aims to seek, nurture and develop the most promising AI applications in the fields of finance, trade, electronics, telecommunications, agriculture, health care, education, transportation and smart city development.
Among 111 entries, 15 were chosen for training and the best five were eligible for a 16-week specialised training.
At the festival, representatives from the five start-ups presented their potential to investors, partners and start-up community to call for capital and seek cooperation opportunities.
Director of the Aus4innovation Programme Kim Wimbush said via funding initiatives to promote Ai applications, Australia is delivering on its commitment to helping Viet Nam overcome the pandemic and restore its economy for a long-term.
Source: VNA
.