11 Da Nang items recognised for 3 and 4-star OCOP products
March 03, 2023, 11:36 [GMT+7]
The Da Nang Department of Agriculture and Rural Development on Thursday awarded certifications to 11 locally-made products under 'One Commune-One Product (OCOP)' programme.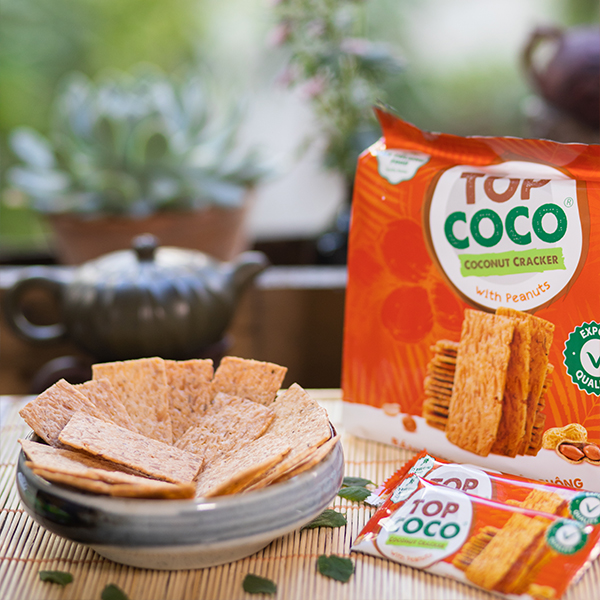 Illustrative image. (Photo: DNO)
There were 3-star OCOP products namely traditional sesame rice paper by the Tran Thi Chung household-run facility, Van Toi 'cha ca that lat' (fried Notopterus notopterus fish cake) by Phu Son Village Cooperative, cordyceps mushroom and Lingzhi mushroom by the Quynh Tam family-run, Ke Son chickens raised in backyard by Hoa Phong 1 Agricultural Service Cooperative, Bana Bee honey by Davina Hi-tech Agriculture JSC, Nam O - Hiep Hai fish sauce by Pham Thi Hai Nguyet family-run facility, Dinh Lang - Da Tuu wine by Mai Thi Xuan facility and Hoa Bac 'che day' (the Ampelopsis cantoniensis ) by the Le Anh Tu facility.
Two products, namely Minkai 'lap xuong tuoi' (fresh Chinese sausages) by the Ho Thi Thuy Tram family-run facility and 'cha lua' (steamed pork paste rolls) by the Peco Food Co., Ltd., were recognised as 4-star ones under the so-called OCOP model.
In particular, the grilled sesame coconut cake TOPCOCO made by the My Phuong Food Co., Ltd in Hoa Son Commune, Hoa Vang District was recommended to the national product evaluation and classification council for its recognition as a 5- star OCOP product.
Till date, 64 OCOP products in Da Nang have been labeled with 3 stars or more.
Reporting by CHIEN THANG - Translating by A.THU
.