500 VinFast electric taxis to make Da Nang debut
June 10, 2023, 12:08 [GMT+7]
The Green and Smart Mobility JSC (GSM) has been allowed by the Da Nang People's Committee to register for passenger transport by electric taxi in Da Nang with a fleet of less than 500 VinFast electric vehicles (EVs) of 5 seaters.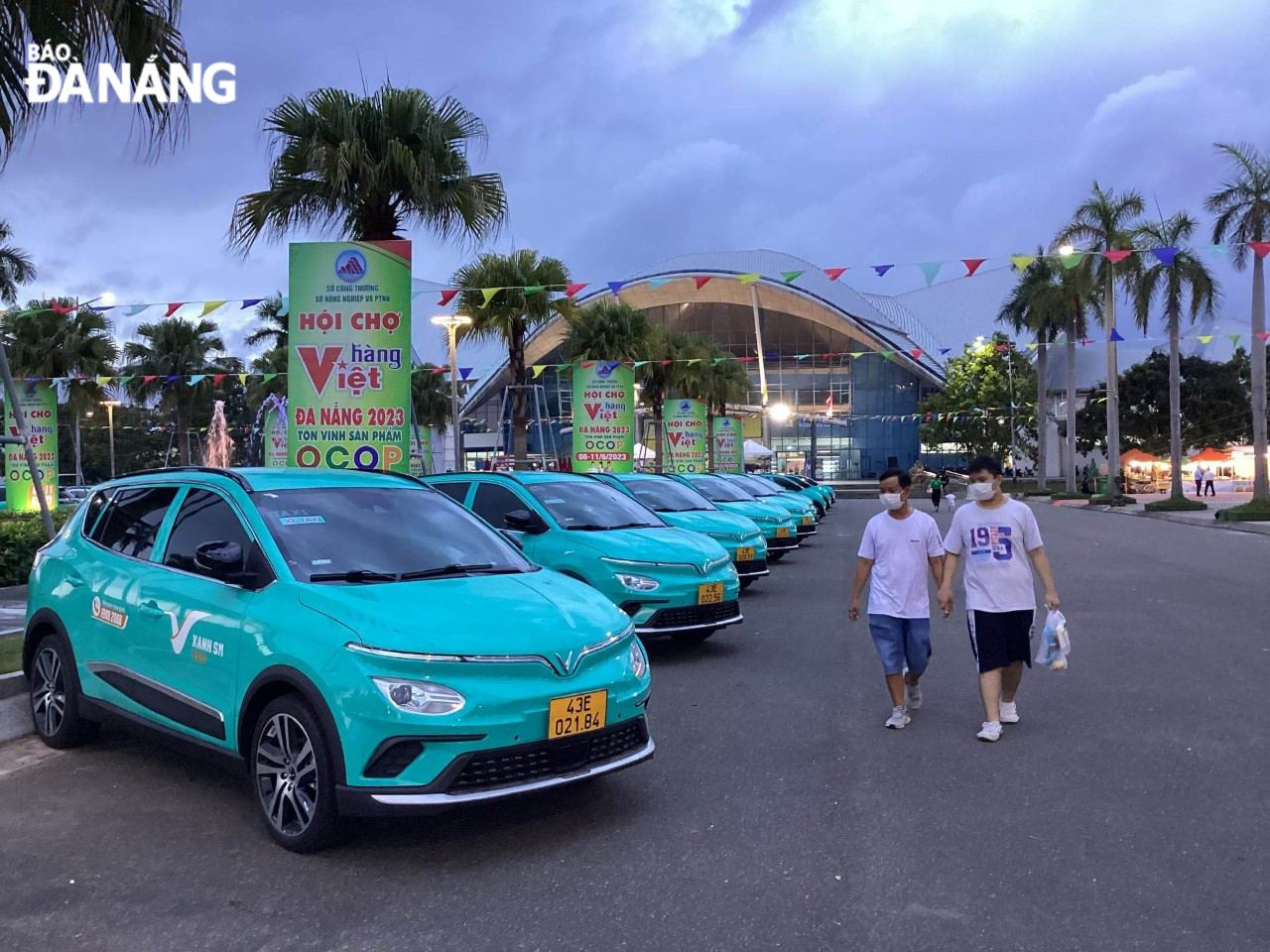 Electric cabs available in Da Nang are about to be put into operation.
The Da Nang Department of Transport, based on the city's policy, will be in charge of guiding GMS Green and Smart Mobile JSC to deploy relevant procedures, diverging the number of vehicles in each period, ensuring that the infrastructure conditions for the operation of the electric taxis.
The GSM is expected to arranges a centralised EVs charging station in its car park with 30 charging spots at the same time and uses the existing Vinfast charging stations in Da Nang.
In addition, the unit has a plan for the driver to actively charge the vehicle's battery through the 220V domestic power source with the charger attached to the vehicle to avoid the case of overload at Vinfast's charging stations.
Passengers can book a car through the hotline 19002088 or via the SM Blue Taxi App.
Stable electricity prices make EVs a better option than gas-powered cabs. Taxi rivals like Mai Linh are going electric, too, though newcomer GSM may be the country's first all-EV cab service.
"Its "unique cyan blue" fleet "combines green to represent the environment and blue, which represents intelligence and technology, the company revealed whilst mentioning the EVs' design.
VinFast EVs are bringing the Vingroup division into the taxi business in Viet Nam, where the government says EV cabs are a trend of the future. Viet Nam aims to ensure that new taxis must be electric from 2030, with a target for all cabs on the street to be EVs by 2050.
Reporting by GIA PHUC - Translating by A.THU
.