Clipper Race fleet arriving in Da Nang today
Published: February 17, 2016
Ceremonies to welcome each Clipper Race boat as it arrives in Da Nang are taking place at the Han River Port throughout today.
By being an official race sponsor, a host port for the ongoing race, and the first locality in Southeast Asia to have a team named after it, Da Nang is proving its emergence as an attractive destination for international events. The race will be a great opportunity for the city to advertise its image to the world.
Municipal People's Committee Vice Chairman Dang Viet Dung said that in the first 2 months of the race alone, there had been 220 stories written about the 'Da Nang-Viet Nam' team by foreign reporters, attracting 143 million readers. The value of the advertising and public relations to Da Nang has been estimated at over 307,000 and 924 million British pounds respectively.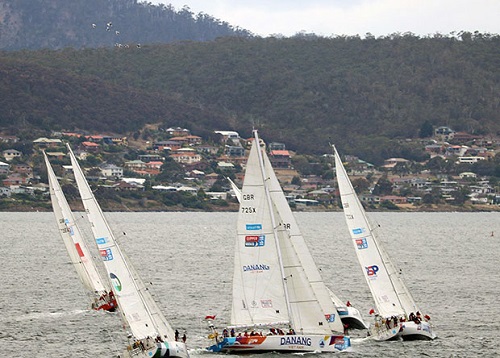 Da Nang-Viet Nam team's racing yacht
He remarked that the race is also being featured on major international TV channels like BBC One, CNN and Discovery with their combined total of around 4.4 billion viewers. Thanks to the participation in the race, images of Da Nang have appeared in international mass media on a par with the world's most popular tourist attractions, such as the Statue of Liberty and the Golden Gate Bridge in the USA, and the Tower of London and River Thames in England.
The municipal People's Committee Chairman, Mr Huynh Duc Tho, said he believed that the city's beautiful landscapes and the friendliness and hospitality of the locals would leave a deep impression on the crew members during their 10-day stay here.
.