Refurbishment of Museum of Cham Sculpture begins
Published: February 19, 2016
The refurbishment of the Da Nang Museum of Cham Sculpture on 2 September Street started on Thursday.
Addressing the launch event, municipal People's Committee Vice Chairman Dang Viet Dung emphasised that the museum is one of the country's 12 first-class museums and it has emerged as a must-see destination for tourists visiting this beautiful seaside city. He stressed, therefore, the need for construction units and relevant agencies to maintain the quality and aesthetics of the museum during the refurbishment period. He also asked them to ensure safety for visitors because the museum will remain open during the construction period.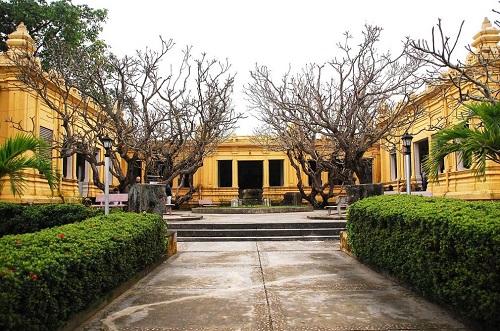 The Museum of Cham Sculpture (Photo: Internet)
The museum's refurbishment will cost an estimated 44.6 billion VND which will come from the city's budget. The work is expected to be completed in March 2017 in preparation for the 25th Asia-Pacific Economic Cooperation (APEC) Summit, which is being held in Da Nang in October 2017. The refurbishment is necessary to improve the displays of the existing artifacts and the organisation of scientific events, as well as to cater for the increase in numbers of visitors to the museum.
.