Tuy Loan Village Communal House Festival
Published: February 18, 2016
Between the 1st and 3rd months of each lunar year, numerous traditional village communal house festivals are held across Da Nang. These events have become an indispensable spiritual food for local residents.
Amongst them, the Tuy Loan Village Communal House Festival is the most popular. The event aims to pray for peace and prosperity through the year, remind the younger generations of long-established Vietnamese traditions, and preserve and promote the village's cultural identity.
This year's event took place at Hoa Vang District's Hoa Phong Commune on 16 and 17 February (the 9th and 10th days of the 1st lunar month). It featured many solemn traditional festive activities and exciting folk games.
Here are some photos, taken by reporter Quoc Khai, which show the exciting atmosphere at the festival.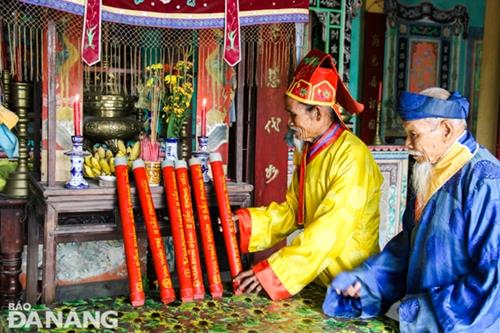 Local senior citizens in traditional costume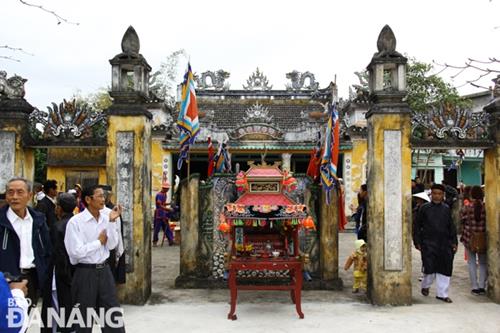 Royal diplomas outside the village's Dang Family worshipping house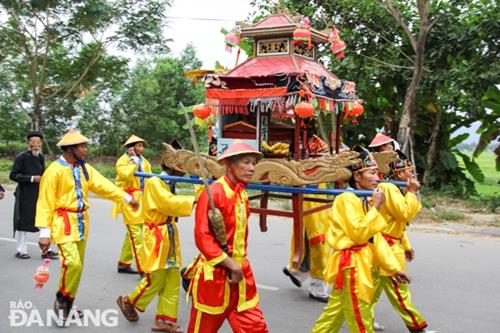 The royal diplomas carried on a palanquin by 4 local men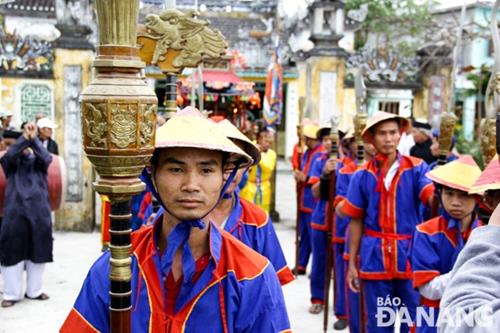 Local young people in imperial guard costumes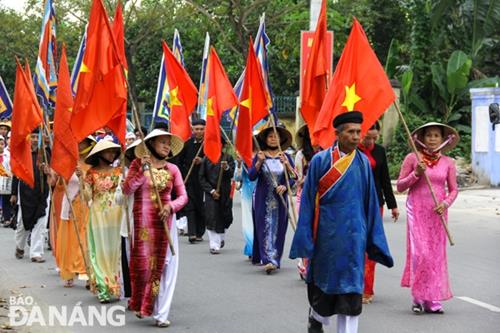 Local women in ao dai carrying national flags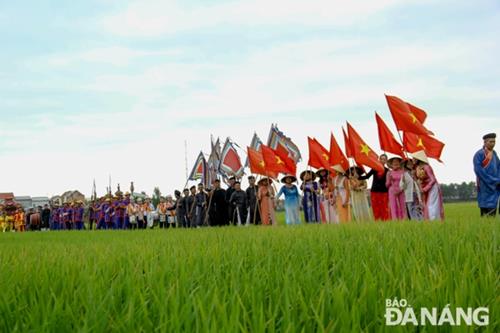 A procession through the green paddy fields to pray for a year of favourable weather and bumper crops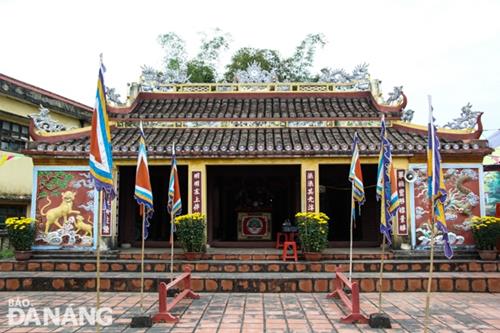 The Tuy Loan Village Communal House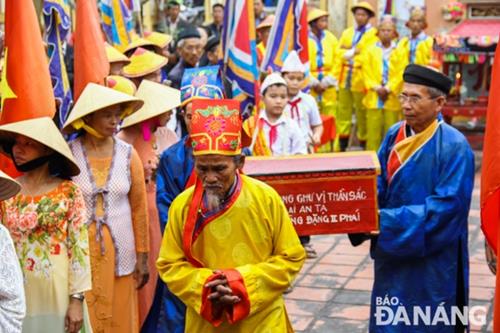 Receiving the royal diplomas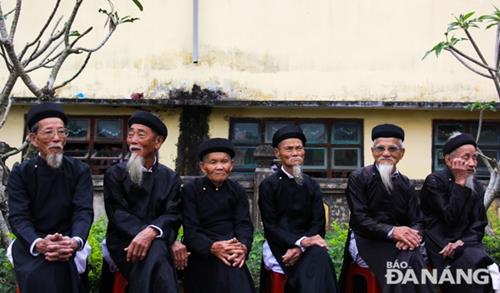 The festival is a good opportunity for senior residents to recall memories from the past
A drumming ceremony to officially begin the festive cultural and sports activities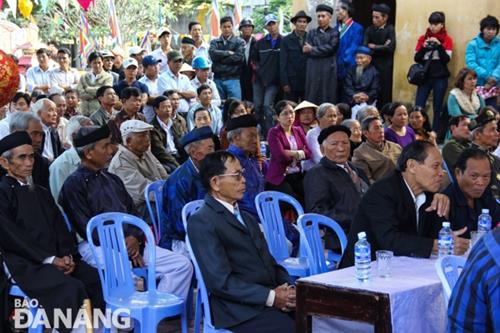 The event attracted a large number of residents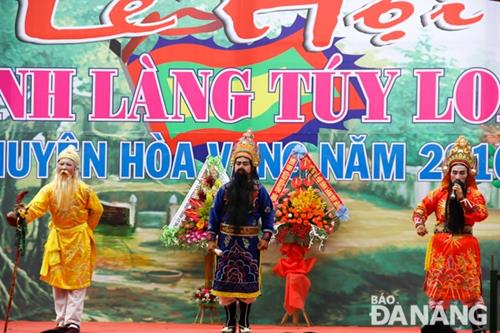 A Phuc–Loc–Tho (happiness, prosperity, longevity) classical performance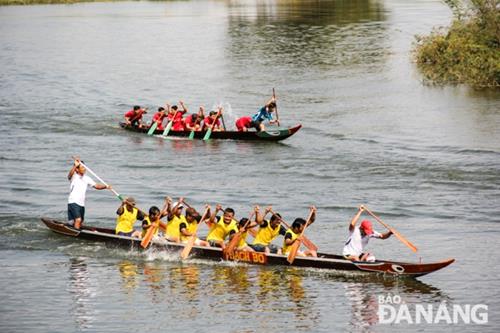 A traditional boat race on the Tuy Loan River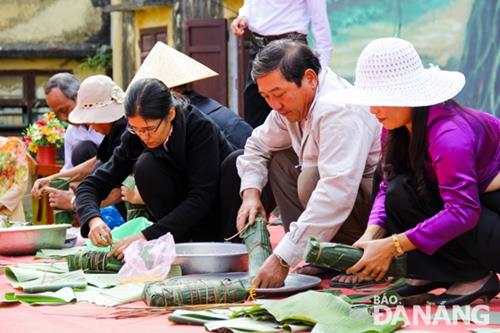 Local residents wrapping banh tet (round glutinous rice cakes)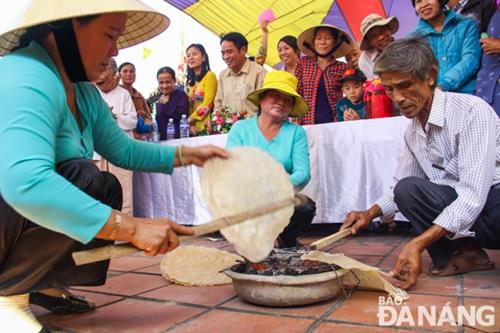 A rice paper-grilling competition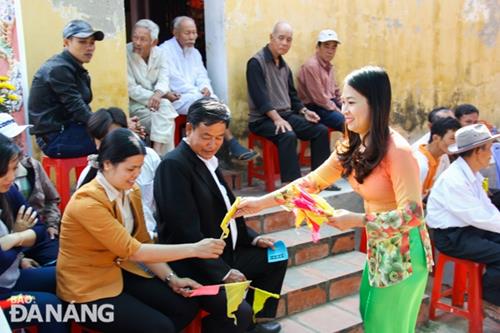 Residents participating in bai choi (singing while acting as playing cards)
.