Come sing with Capri!
Published: March 11, 2016
Capri Everitt is a very talented and caring 11-year old girl from Vancouver, Canada, who loves to help other children who are less fortunate than herself. Last year, she and her family decided to try and raise $1,000,000 for SOS Children's Villages International - a charity that builds villages for children all over the world who have been orphaned, abandoned, or affected by war and poverty. Capri loves to sing, so what better way to raise money than to sing her way around the world!
In November 2015, along with her mum, dad, and 9-year-old brother Bowen, she began an incredible one-year journey. The plan was to visit 80 countries, and to sing the national anthem in the national language of each country (that's 41 different languages!), inviting as many local children as possible to join her. Why the national anthem? Capri thought that many children might not know famous pop songs, but that they would know their national anthem and therefore she could sing it with them in their national language. She learned the anthems with the help of foreign friends - or by listening to YouTube videos over and over and over again!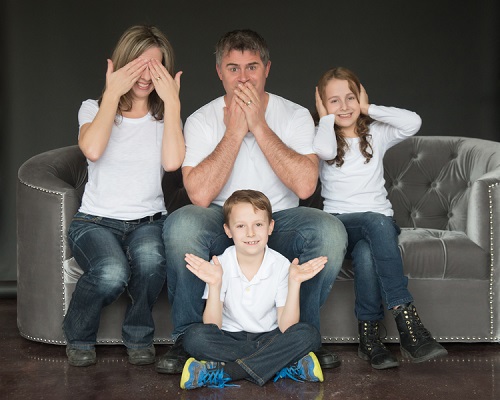 Capri (right) with mum Kerrie, dad Tom, and brother Bowen
The first event was on Universal Children's Day (20 November) where Capri spoke and sang at the Canadian Parliament Buildings in Ottawa, Canada. Since then the family has visited 30 countries and is currently in the Philippines. The next stop is Da Nang, from 15 - 20 March, where Capri will be singing the Vietnamese National Anthem at the following events:
Thursday 17 March, 2.00pm, at the SOS Children's Village at 118 Le Van Hien, Ngu Hanh Son.
Capri will be singing the Vietnamese anthem with the village's children.
Friday 18 March, 6.00pm - 8.30pm at Asia Park
A big event where Capri will be interviewed and will sing and dance with 100 local students.
Saturday 19 March, 7.00pm - 8.30pm at the East Sea Park
A big event where Capri will be interviewed and will sing and dance with 100 local students.
Capri is hoping that her actions will inspire children around the world to use their talents to help make a better world for people everywhere. To read more about this amazing journey, or to make a donation, visit her website at:http://aroundtheworldin80anthems.com.
(Reported by Carole Kendal)
.