Da Nang to open book street to attract tourists
Published: March 14, 2016
A book street will be put into operation in Da Nang on September 2 to serve readers and lure tourists.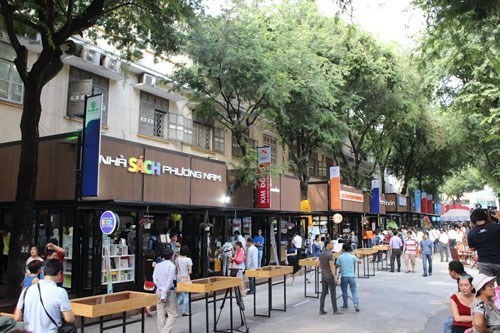 Book street Nguyen Van Binh in Ho Chi Minh City (Source: internet)
After visiting and finding information about book streets held in Ha Noi and Ho Chi Minh City, Da Nang's leaders recently had a meeting to discuss the implementation of the one in the city.
The book street is expected to include 20 stalls with the participation of nearly 15 publishers.
Besides, there will be some food and drink stalls, coffee shops, souvenir stalls, and cultural activities to attract more readers.
Some ideal locations, which will determine the success of this project, have been suggested such as Le Dinh Duong, Bach Dang or Le Thanh Ton Street.
It is expected to create a meaningful cultural activity, contributing to meet the readers need, attract writers and researchers of the country as well as promote the development of tourism.
(Source: VNA)
.