Musicians to honour composer Trinh Cong Son
Published: March 18, 2016
Dozens of singers and musicians will perform the works of late songwriter Trinh Cong Son in a series of concerts 15 years after his death.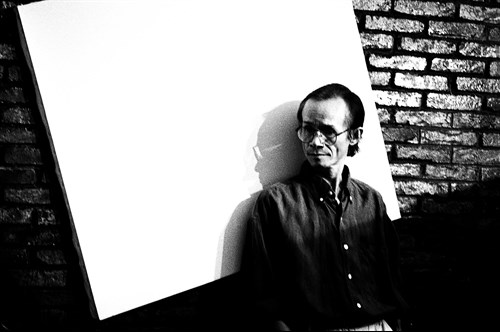 A portrait of Trinh C​ong S​on by photographer Duong Minh Long. (Photo: VNA)
Pop stars Hong Nhung, Quang Dung and Duc Tuan will perform in a concert before 1,000 people at Da Nang's Trung Vuong Theatre on March 27.
Famous dan tranh (16-chord zither) artist Hai Phuong will also be on hand.
The event's theme is O Chan Me Ve (Oh Mother's Coming), featuring the artist's songs in praise of love and peace.
In Ha Noi, a series of three shows called Nhu Canh Vac Bay (As the Bird's Flying Wings) will feature Son's younger sister, singer Trinh Vinh Trinh, who will appear with veterans Thanh Lam and Tung Duong.
The shows will open at 8pm on April 1, 2 and 3 at the city's Opera House.
The outdoor concert, Rung Xanh Xanh Mai (Forest is Green Forever), will open in HCM City's District 7 on April 1 to raise funds for helping poor children in remote areas.
The night was organised by Son's fan club in the city.
The artist's popular works, including Ru Tinh (Lullaby to Love), Mot Coi Di Ve (A Place to Come) and Noi Vong Tay Lon (Joining Hands for Solidarity), will all be performed.
Born in Hue in 1939, Son became popular in 1957 with his first song, Uot Mi (Crying Eyes).
He went on to become southern Viet Nam's most famous songwriter and author of several anti-war collections including Ca Khuc Da Vang (Yellow-skinned People's Songs) and Ta Phai Thay Mat Troi (We Must See the Sunlight).
On April 30, 1975, the liberation day of South Viet Nam, Son sang his solidarity song, Noi Vong Tay Lon, on Radio Saigon.
His romantic albums of love songs are still loved by millions of Vietnamese and foreign fans, particularly Japanese.
The songwriter died in HCM City in 2001 after a prolonged illness.
(Source: VNA)
.