Viet Nam targets more official tickets to Olympics 2016
Published: April 06, 2016
A number of Vietnamese squads will be sent to foreign countries this April for further training in anticipation of the Olympics and Paralympics 2016 qualifiers in Brazil.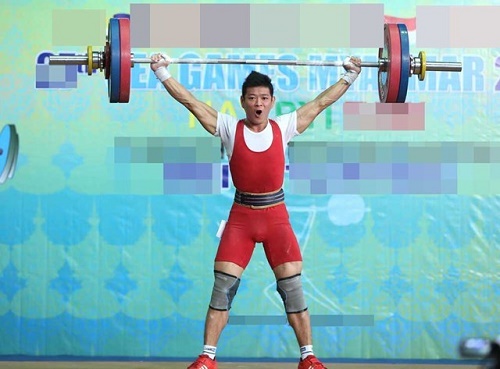 Weightlifter Thach Kim Tuan who will compete at Olympics 2016 (thethao.thanhnien.vn)
According to the General Department of Sports and Physical Training, swimmers and gymnasts will be trained in the US, and Taekwondo martial artists and shooters will join training courses in the Republic of Korea.
Through such further training, Viet Nam expects to secure a total of 15 official tickets to the Olympics.
The country has, so far, won nine places at the Olympics, including three for male weightlifting, two for shooting, one for swimming, two for wrestling and one track and field.
Multiple qualifying rounds of the Brazil Olympics are scheduled to be held in April, featuring such games as rowing, fencing, gymnastics, Tawkwondo, weightlifting and wrestling.
The general department said in April, it will also dispatch athletes to 26 international sports tournaments, and organise 20 national events and one international event.
Also this month, the athletes will compete at the 2016 Open Beijing Grand Prix series, which acts as the Rio 2016 Paralympic Games athletics test event with different track and field meetings.
(Source: VNA)
.