Viet Nam will play 'friendly matches' to train for Asian Cup
Published: April 01, 2016
The Viet Nam national men's football team will play friendly matches to prepare for the upcoming third qualifying round of the AFC Asian Cup 2019, according to the Viet Nam Football Federation.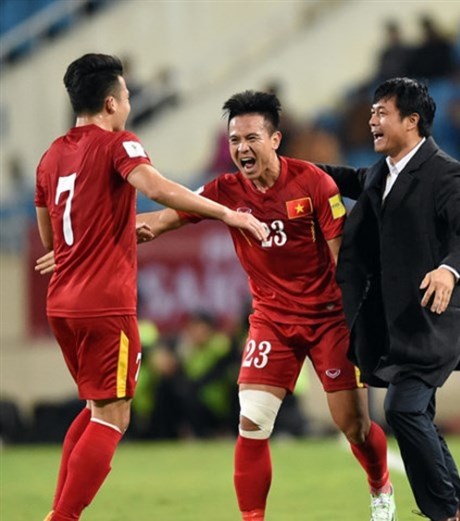 Illustrative image (Source: baomoi.com)
The Vietnamese team returned home on March 31, after a 0-1 defeat against Iraq put an end to the country's dream of competing for the World Cup for now.
The team will reconvene in May to play a friendly match with Syria, one of the 12 best teams of the 2018 World Cup's qualifying round. The friendly match will be played at My Dinh National Stadium in Ha Noi on May 31.
After that, the Vietnamese team will leave for Myanmar to take part in a friendly football tournament in June.
The AFC event's third round will include 24 teams, divided into six groups of four. The small groups will play home-and-away round-robin matches, and compete for 12 slots in the AFC Asian Cup's final round.
(Source: VNA)
.