Da Nang beauty to represent Viet Nam at Miss Universe 2016
Published: December 07, 2016
The second runner-up in the Miss Universe Viet Nam 2015 contest, Dang Thi Le Hang, has been selected to represent Viet Nam at this year's Miss Universe pageant. The international event will be held in Manila, the capital of the Philippines, from 13 - 30 January 2017.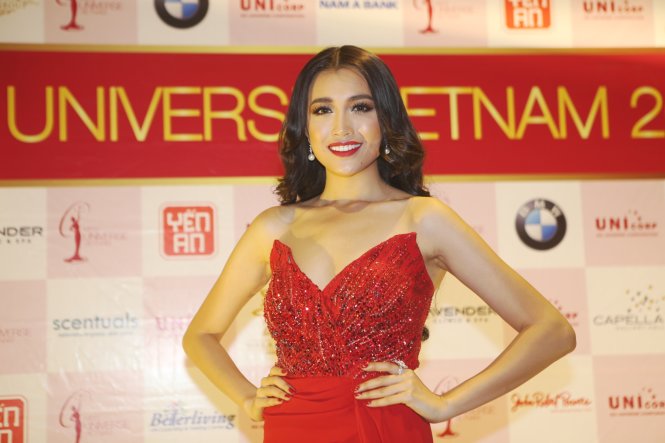 Le Hang
Hang has prepared well for the pageant, including practising her catwalk and performance skills in front of the camera, and playing the Vietnamese plucked zither to compete in the talent category.
The Viet Nam Universe Company, Hang's managing unit, recently organised a contest to design national costumes for Hang to wear, and the 5 best designs are now being tailor-made for her.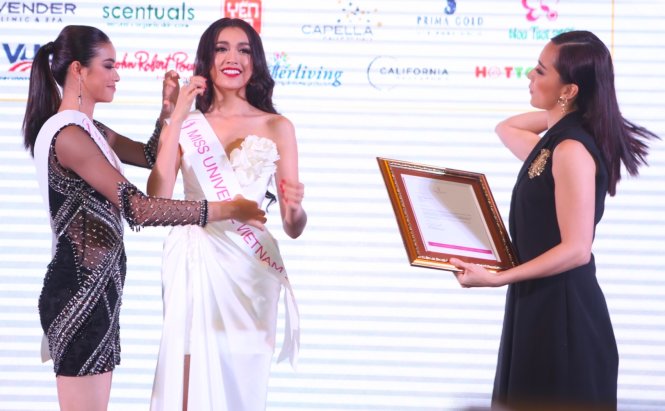 Le Hang (centre) hearing she is to represent Viet Nam at Miss Universe 2016
Born in 1993 in Da Nang, Hang is 1.73m tall and has body measurements of 81-64-89. Before being selected to compete in Miss Universe 2016, she came third in Miss Universe Viet Nam 2015, won the Elite Model Look Viet Nam 2014, and was listed in the top 10 at the Miss Viet Nam Ethnics 2013.
.