Hotel Royal Hoi An ready for 2016 festive season
Published: December 02, 2016
Hotel Royal Hoi An, a new member of MGallery Collection of Accor Hotels Group as a five-star boutique hotel close to Hoi An old quarters, has announced its festive season calendar 2016 themed 'Art de Noel' for Christmas and the 'Great Gatsby' for New Year. The celebration commences from 15 December until 1 January.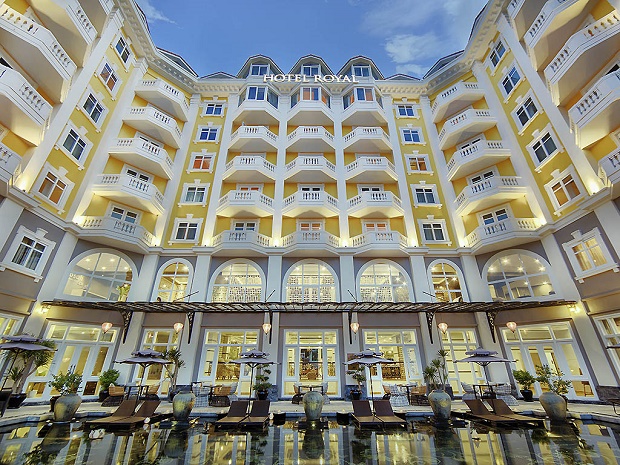 Hotel Royal Hoi An
A fairy tale Christmas Eve gala dinner will take place at Faifo Café, whilst Christmas Day buffet brunch will also take place at the same venue from 11.00 am to 3.00 pm.
The hotel takes on the 'Great Gatsby' spirit for its New Year Gala dinner set on the 31 December, featuring an eight-course menu of Gordon Ramsay's lobster ravioli and August Escoffier's Tournedos Rossini and many more. Guests will be swinging away to the enchanting Charleston melodies from a live jazz band and later join a countdown party with champagne and live DJ performance by the pool. There is a New Year's Day buffet brunch from 11.00 am to 3.00 pm.
Guests can search for a variety of Christmas goodies from the log cake to a range of handcrafted festive treats that are available for takeaway at Le Boutique from 15 December to 31 January.
For inquiries and bookings, contact the hotel at 39 Dao Duy Tu street, Hoi An ancient town, Quang Nam Province, tel: 0510 3950 777.
(Source: thesaigontimes)
.