How to see the best of Viet Nam in two weeks
Published: December 07, 2016
No matter who you are – an adventurer, a foodie, a beach hopper or a history buff - Viet Nam has always something to offer. This amazing country has made a name for itself on the global map thanks to its diversified landscapes, warm-hearted people, mouth-watering street food and extremely affordable prices. If you are planning a two-week vacation in the country and you're not sure where to begin, this article will show you how to see the best of Viet Nam in two weeks.
Ha Noi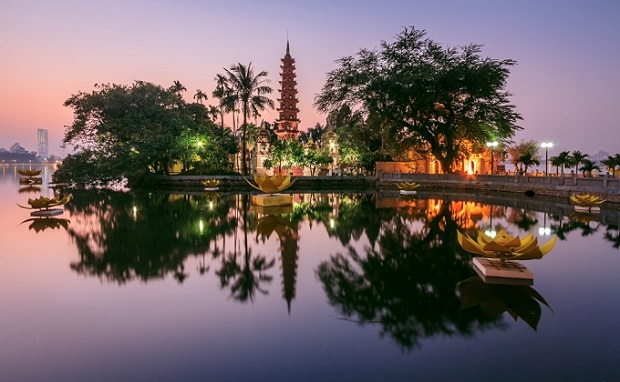 Tran Quoc Pagoda. Photo by Nguyen Anh Quan/VnExpress Photo Contest
The capital city is not only an important transit point among stunning destinations in Viet Nam but also a significant place of interest itself. Ha Noi's beauty can be described as 'antique' and 'dynamic'. The antique beauty lies in ancient pagodas and architecture such as St. Joseph's Cathedral, the Temple of Literature and Tran Quoc Pagoda. The most dynamic parts can be seen on the bustling streets, especially in the Old Quarter, where many travelers from all over the world come to visit. A street food tour in the Old Quarter is a must-do if you don't want to miss the authentic flavours of the city.
Suggested time in Ha Noi: 2-3 days
Ha Long Bay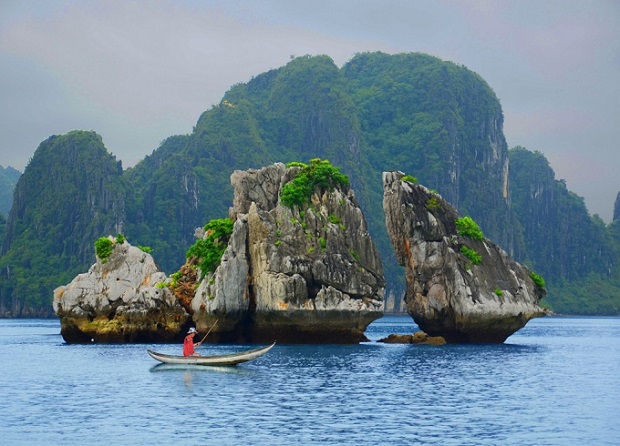 Ha Long Bay. Photo by Dang Thanh Phuong/VnExpress Photo Contest
A trip to Viet Nam is not complete without a visit to Ha Long Bay. This UNESCO World Heritage Site offers travelers a comprehensive experience: staying on a junk boat for one or two nights, trying tai chi, swimming, kayaking, cooking classes and squid fishing, fresh seafood and gourmet cuisine and meeting new friends. Ha Long Bay is an ideal destination for couples on their honeymoon or celebrating a wedding anniversary, family gatherings or company retreats.
Suggested time in Ha Long Bay: 2-3 days
Sapa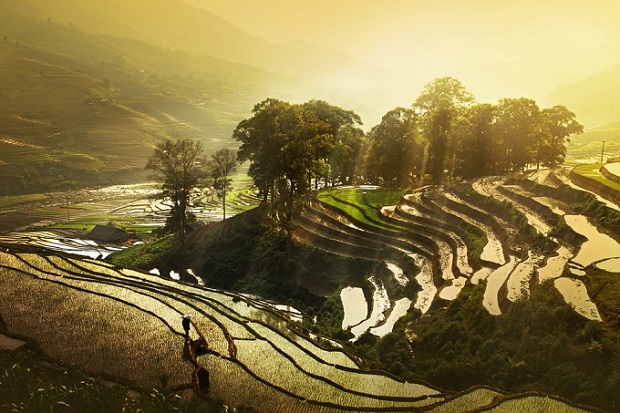 Sapa. Photo by Nguyen Duy Huy/VnExpress Photo Contest
Together with Ha Noi and Ha Long Bay, Sapa is one of the most popular destinations in northern Viet Nam. Sapa offers travelers authentic experiences such as meeting ethnic minority groups in their colourful costumes, trekking to traditional villages, organic herbal baths, picturesque mountains and golden terraced fields, homestays and exotic specialties.
Suggested time in Sapa: 2-3 days
Da Nang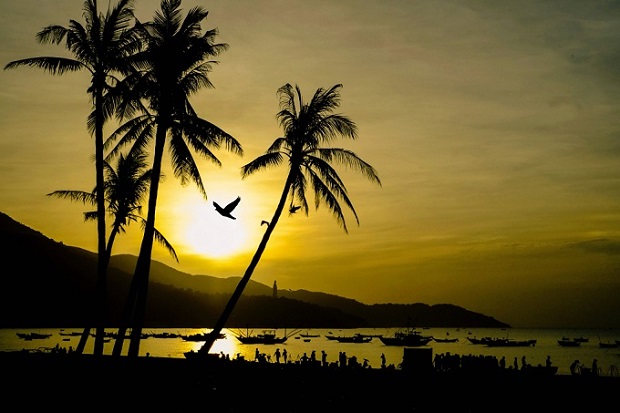 Sunrise in My Khe, Da Nang. Photo by Dinh The Canh/VnExpress Photo Contest
The third largest city in Viet Nam is known for the country's most beautiful beaches. Thanks to mother nature, Da Nang is endowed with a pristine and alluring shoreline that stretches from Non Nuoc, My Khe, Bac My An and Son Tra. Beach lovers will have a great opportunity to indulge in the sky-blue seas and sample fresh seafood and authentic local cuisine. Beaches aside, Da Nang has also many beautiful sights that are worth a visit such as the Marble Mountain Tourist Area, the Son Tra Peninsula and the Cham Islands.
Suggested time in Da Nang: 2-3 days
Hoi An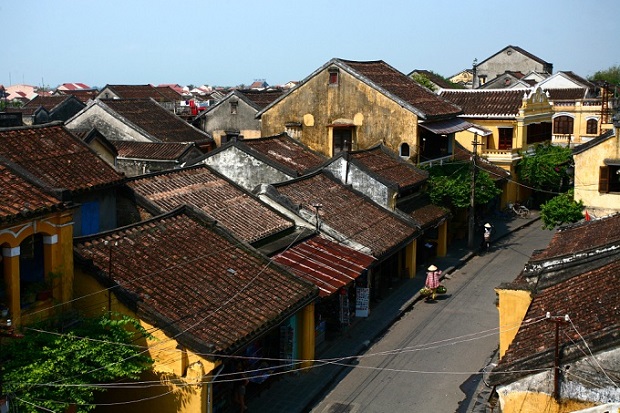 Hoi An ancient town. Photo by Ha Thanh/VnExpress Photo Contest
This bewitching town drenched in yellow was a major Southeast Asian trading post in the 17th and 18th centuries. Traders from all corners of the world, but mostly from China and Japan, flocked here to ply their goods. This is the reason why the ancient town is a unique marriage of Oriental and Western culture. This marriage is reflected in its age-old architecture, such as the Japanese Bridge, the Fukian Assembly Hall, the Cantonese Assembly Hall, the Tan Ky Ancient House and the Quan Kong Temple. A visit to this heritage town is not complete without tasting Cao Lau – a local specialty which combines noodles, pork and greens.
Suggested time in Hoi An: 2-3 days
And if you do not mind the distance, you can always squeeze in a day or two in Ho Chi Minh City and a couple more in the Mekong Delta. It may be hard to fit in, but it will be well worth it spending two weeks covering all the scenes and sights of Viet Nam .
(Source: VNExpress International)
.