Why Vietnam: capture the best to see the rest
Published: December 03, 2016
Viet Nam's National Administration of Tourism has initiated a campaign calling for both locals and foreigners to share their best pictures of the country on social media in a bid to attract more visitors.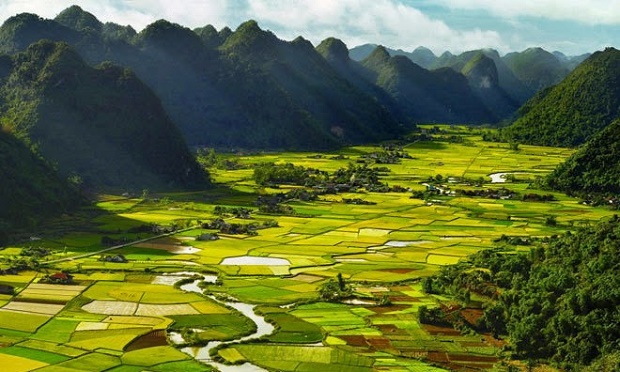 Sunrise over a valley in northern Viet Nam (Photo by VnExpress/Vu Ngoc Anh)
The #whyVietnam campaign is asking people to share their photos of Viet Nam with the hashtag on their Facebook pages.
The photos will also be published on the project's own Facebook page and the photos that receive the most likes, comments or shares will win tours across Viet Nam or air tickets.
Several beauty queens and artists have already signed up for the project.
Viet Nam has emerged as an exciting destination for international travelers in recent years, with filmmakers and bloggers rushing in to document all the facets of local life here.
The country received a record of more than 9 million foreign visitors in the first 11 months of this year, up 25.4% from a year ago.
The total number for the year is expected to reach 9.7 million, with tourism revenue hitting 400 trillion VND (17.58 billion USD).
(Source: VNExpress International)
.