SHB DN start V-League 2017 season in new home stadium
Published: January 05, 2017
In their opening match of Viet Nam's top-tier V League 2017 season, SHB Da Nang will play against Hoang Anh Gia Lai at 5.00pm on Saturday 7 January. The club have now moved from their old base at the Chi Lang Stadium into the new 20,000-seater Hoa Xuan Stadium south of the city centre in Cam Le District.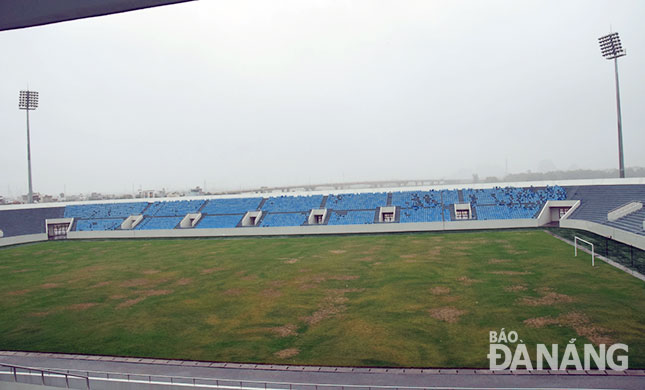 The Hoa Xuan Stadium
The club has made some changes to the playing staff since last season. Midfielder Pham Nguyen Sa has moved to Quang Ninh, and striker Eydison Teofilo Soares from Brazil and midfielder Ezequiel David Britez from Argentina have been signed up.
Injuries are unfortunately playing a part even before the season has begun. Midfielder Vo Huy Toan and defender Vo Hoang Quang will not play in this 2017 season due to long-term injuries, and SHB DN's top goalscorer Gaston Merlo will miss at least the first 6 matches due to breaking a toe whilst playing against Yadanarbon in the Toyota Mekong Club Championship 2016.
Mr Bui Xuan Hoa, Chairman of the SHB DN club, cannot hide his concern at the absence of Merlo during the first part of the season. He hopes that, in the meanwhile, the club will make every effort to complete the naturalisation procedures for Argentinian star Merlo in order to allow him to then play for his club as a domestic footballer.
SHB DN's coach Le Huynh Duc and his squad will need to do their utmost to be as competitive as possible in the new season, despite these early setbacks. A key factor will most likely be how quickly the new foreign players settle into the team.
.