Trees in Marble Mountain Tourist Area recognised as national heritage trees
Published: January 09, 2017
Seven trees in the Marble Mountain Tourist Area have been recognised as Viet Nam Heritage Trees by the National Committee of Nature and Environmental Protection.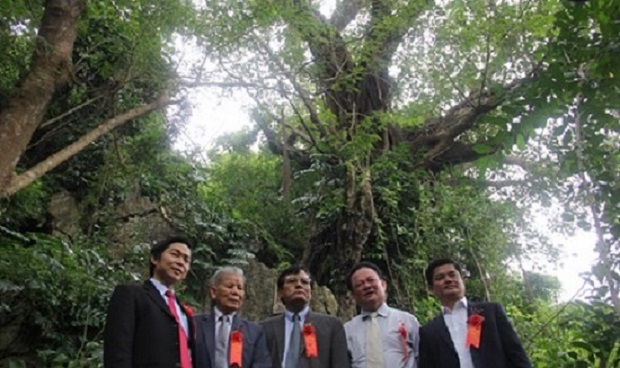 The 'Sop' tree
They are a 'Sop' (ficus pisocarpa blume) tree, a 'Thi' (diospyros decandra) tree, 3 locust trees, and 2 terminalia catappa trees. All of these giant trees are between 205 and 610 years old, and they have cultural and historical value in the district.
During the city's resistance wars against the French and the Americans, the 'Sop' was the perfect place for Vietnamese revolutionary soldiers to take a rest and hold meetings. In the American war, a secret office at the foot of this tree, Ta Chon Cave, was used to host important meetings of Vietnamese soldiers.
The 'Thi', the 3 locust trees, and the 2 terminalia catappa trees are placed in harmony with nature on the southern side of Thuy Son (the Mountain of Water). They boast a high aesthetic value in the tourism landscape, and are imbued with the country's folk legends.

.