17 entries for Central Square design contest
Published: April 13, 2017
Since its launch over 4 months ago, a contest to design a 4.4ha Central Square in Da Nang's Hai Chau District has attracted 17 entries from 16 different design consultancies. Five are from abroad - Denmark, Hong Kong, France, Belgium and the Netherlands - and the remainder are from domestic units.
All the entries feature a harmonious combination of the traditional, modern and global integration characteristics of the city. The first prize-winner will receive 350 million VND, the second 250 million VND and the third 100 million VND.
Organised by the municipal Department of Construction, the contest aims to make the soon-to-be-developed Central Square a multi-purpose public space where cultural exchange activities, events and festivals can be held. It will include a rebuilt Han Market.
The 17 designs are on display until the end of today in the lobby of the Da Nang Administration Centre on 24 Tran Phu.
Here are photos of some of them, taken by our reporter Trieu Tung.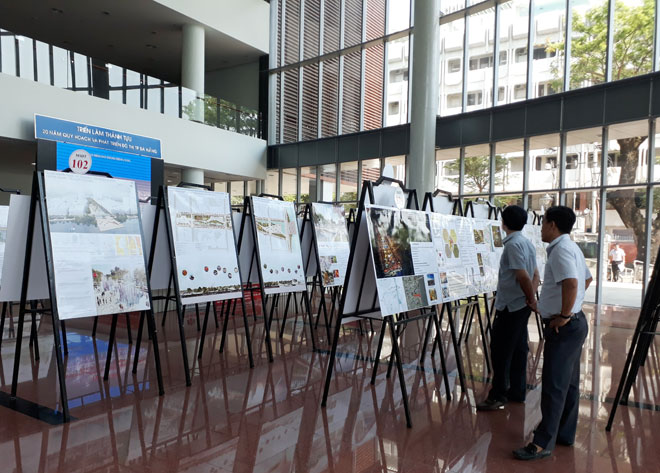 A general view of the exhibition
.