App launched to support visitors of Thang Long imperial citadel
Published: January 25, 2018
The Thang Long – Ha Noi Heritage Conservation Centre will launch an automatic guiding system for smart phone users by late this month to support visitors of the Thang Long Imperial Citadel relic.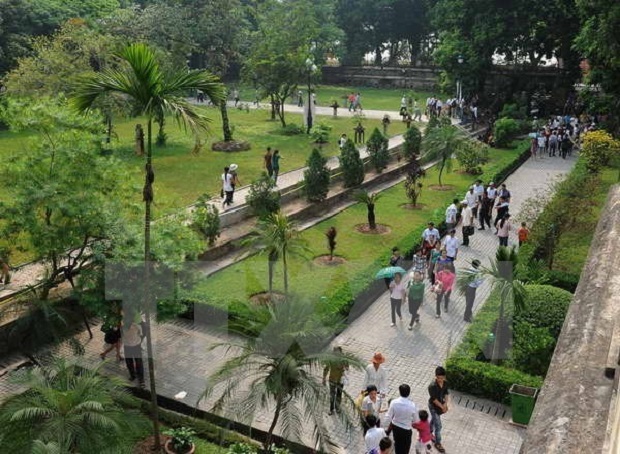 At the Thang Long Imperial Citadel (Photo: VNA)
The application can be downloaded on App Store or CH Play for free with keyword 'Hoang thanh Thang Long' (Thang Long Imperial Citadel). It includes illustrations and videos to guide visitors around the relic site.
Three languages available are Vietnamese, English and Japanese. The centre will joint its efforts with app developers to update French and Chinese versions later this year, as well as improve other functions.
The Imperial Citadel was recognised as a UNESCO World Heritage Site in 2010. At the venue, many artefacts and items dating back to between the 6th and 20th centuries were excavated in 2004, including foundations of old palaces, ancient roads, ponds and wells. On top of these discoveries, archaeologists also found bronze coins, ceramics and pottery from many places in Asia, all of which demonstrate a close trading relationship in the area.
Source: (VNA/ DA NANG Today)
.