City's fans celebrate Viet Nam's dramatic win over Qatar
Published: January 23, 2018
Viet Nam's national U-23 football team continued their dream journey at the Asian Football Confederation Under-23 (AFC U23) Championship after beating Qatar 4-3 in the heart-stopping penalty shootout on Tuesday evening in China, advancing into the championship final.
In particular, 1 billion VND, donated by Da Nang's football lovers, will go to the national U-23 football team for their breathtaking win over Qatari contestants.
Like other localities across the whole country, the city's major streets, including Tran Phu, Le Duan, Bach Dang and Nguyen Van Linh, were crowded with local fans waving the Vietnamese flag to celebrate the Vietnamese team's historic win.
Some reporters and freelancers from the DA NANG Newspaper captured the moment of the city's celebration for the national team's triumph.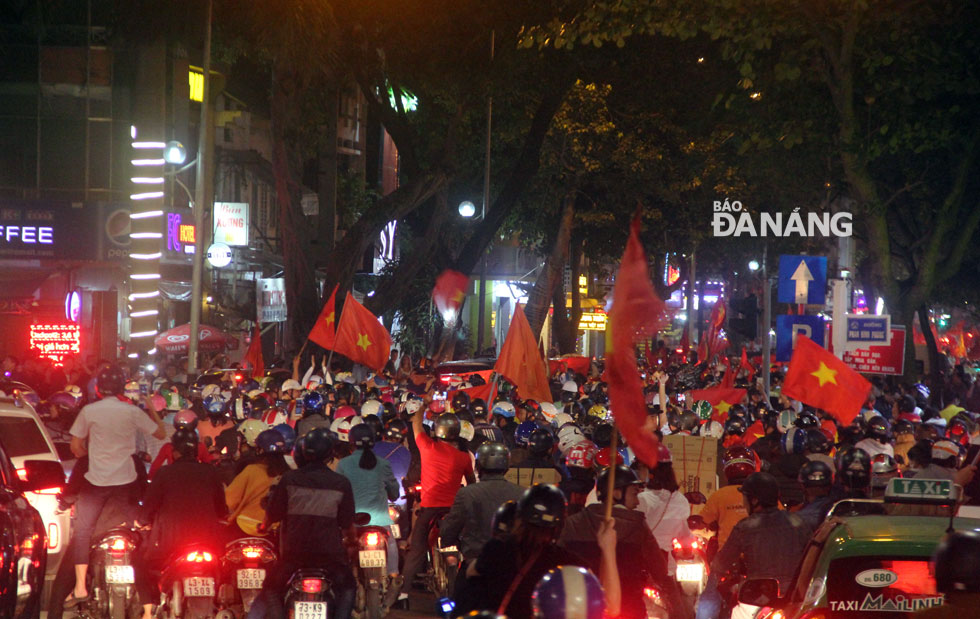 A large number of fans taking to many major streets to celebrate the victory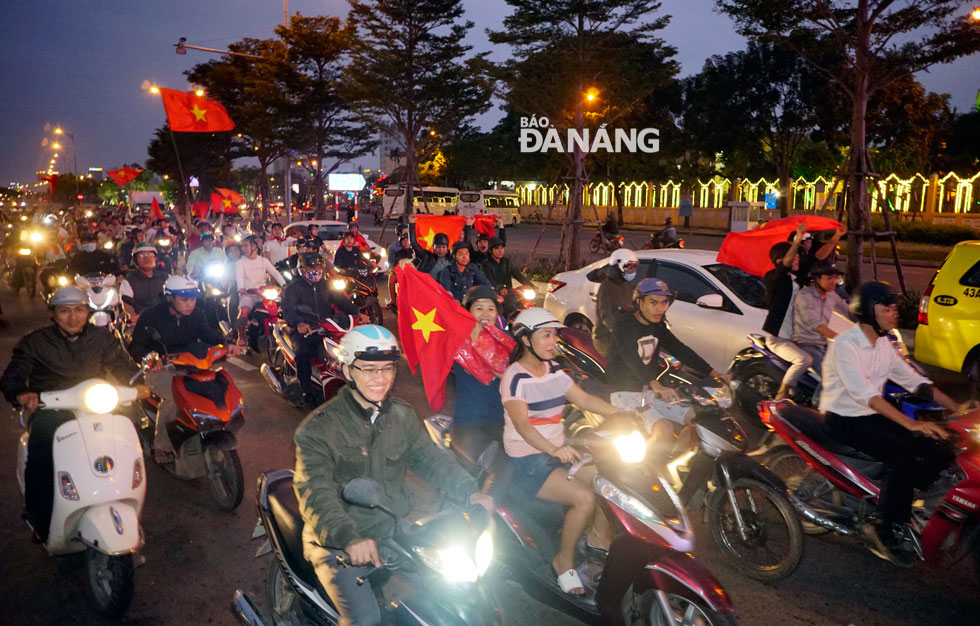 Many downtown streets flooded with huge crowds of fans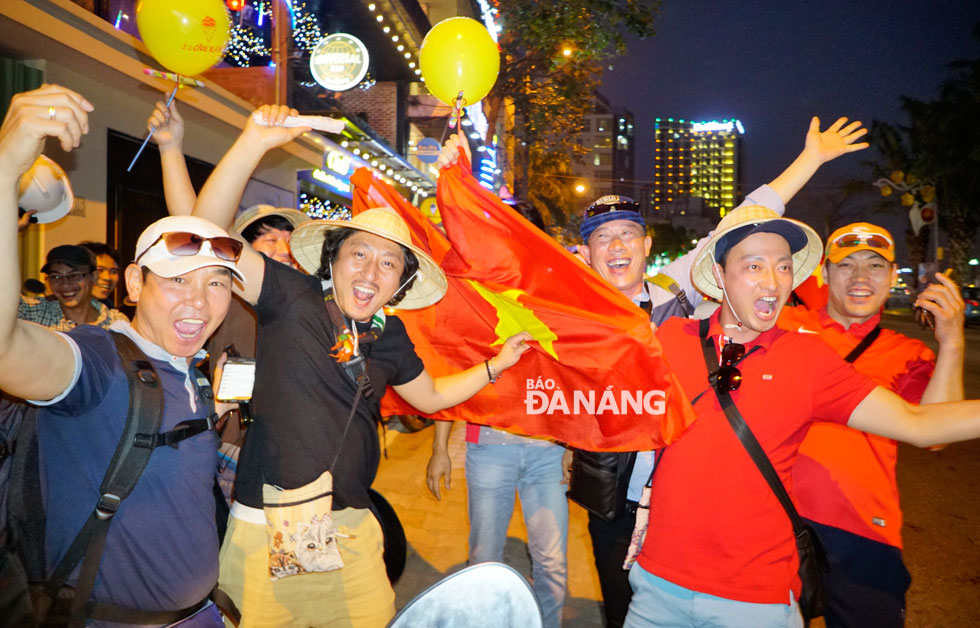 Celebrating fans loudly chanting "Viet Nam" with their deep pride in the talented Vietnamese players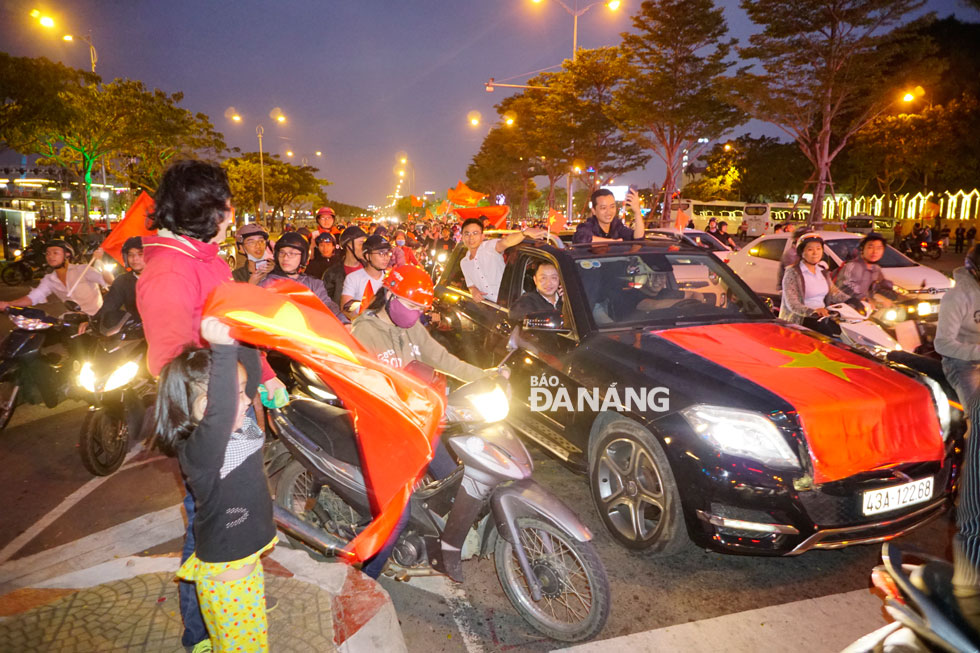 Fans with smiley faces waving the Vietnamese flag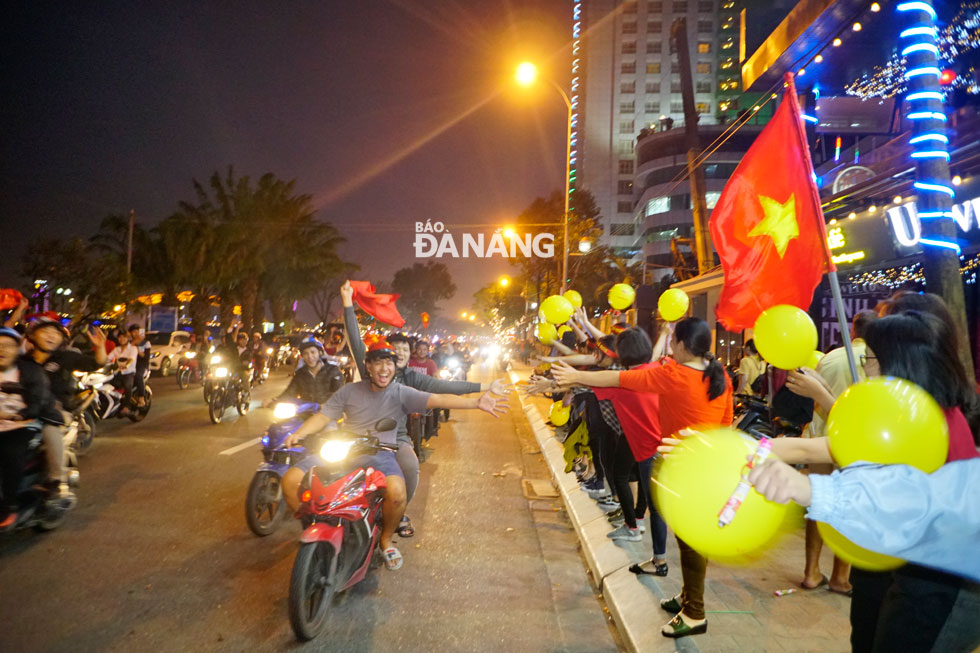 Football lovers exchanging their happy smiles and sharing joy with one another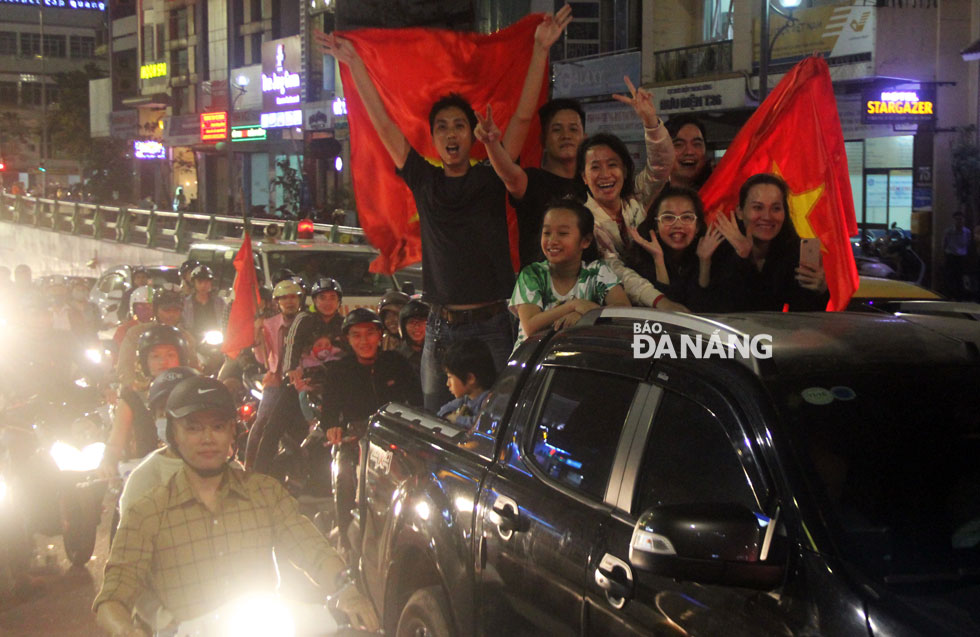 Huge numbers of revelers basking in the Vietnamese team's dramatic victory on motorbikes, even on cars
A foreigner also waving the Vietnamese flag whilst immersing himself into the bustling and jubilant atmosphere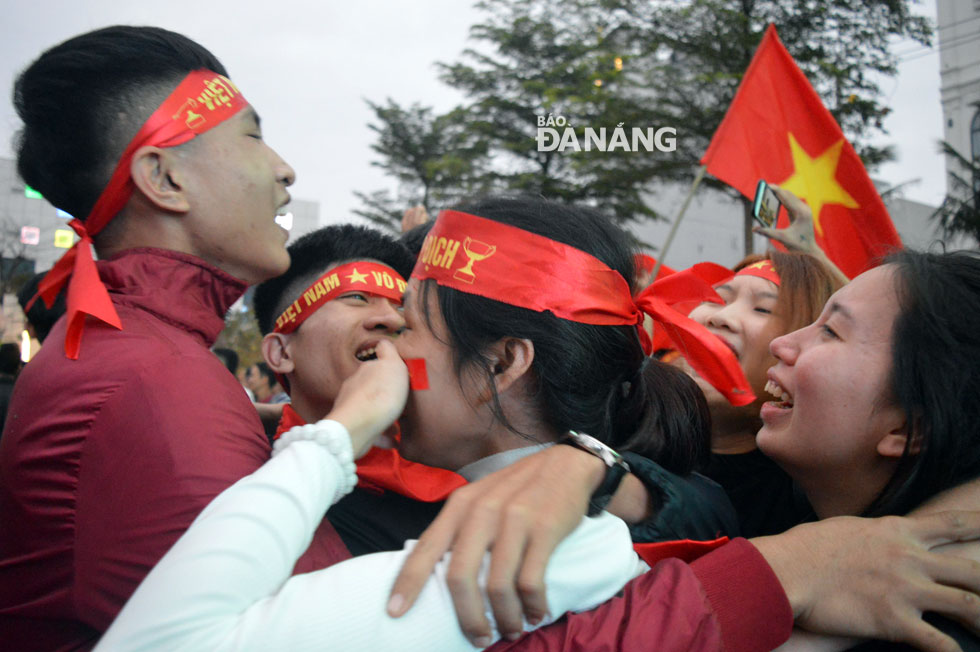 Fans bursting into tears of unbelievable joy and happiness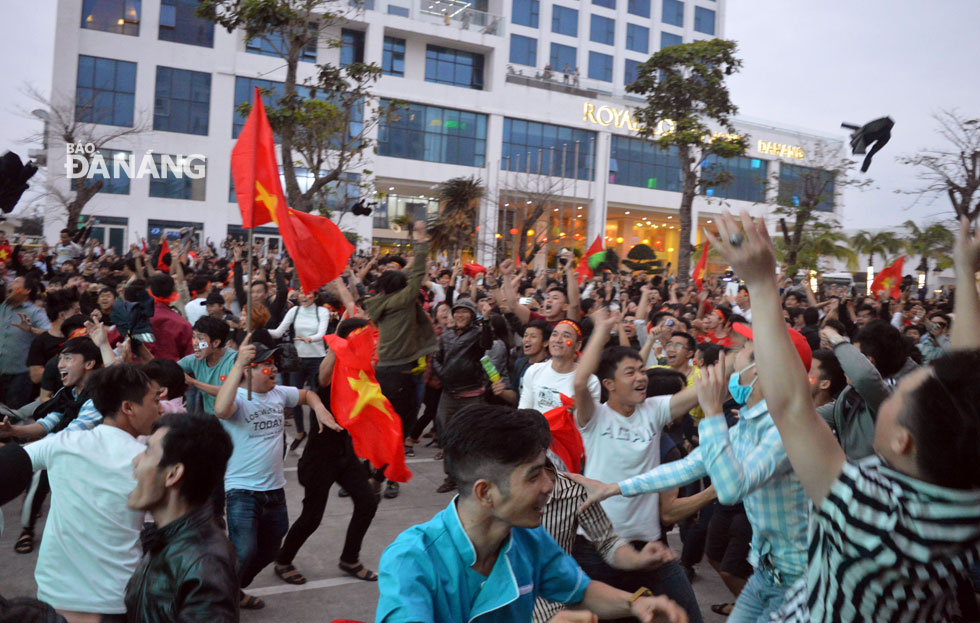 Dozens of revelers gathering in big crowds to celebrate Viet Nam's historic win at the final minutes of the match.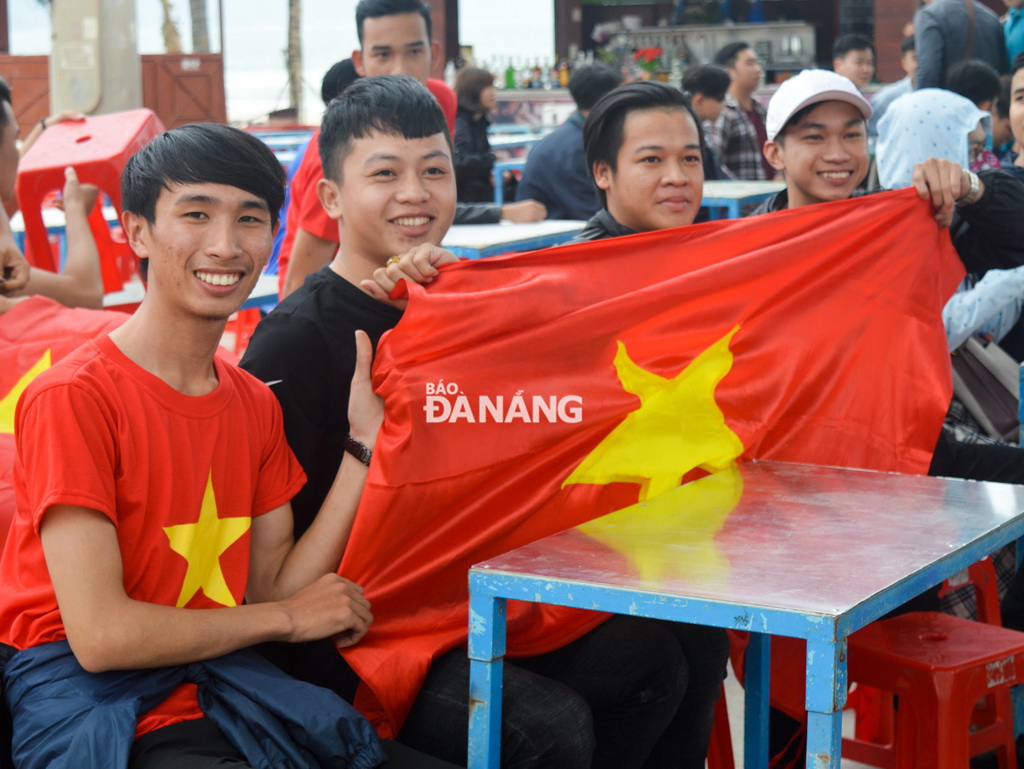 At 1.00pm on Tuesday, local fans began gathering at the East Sea Park to cheer on the Vietnamese 'warriors'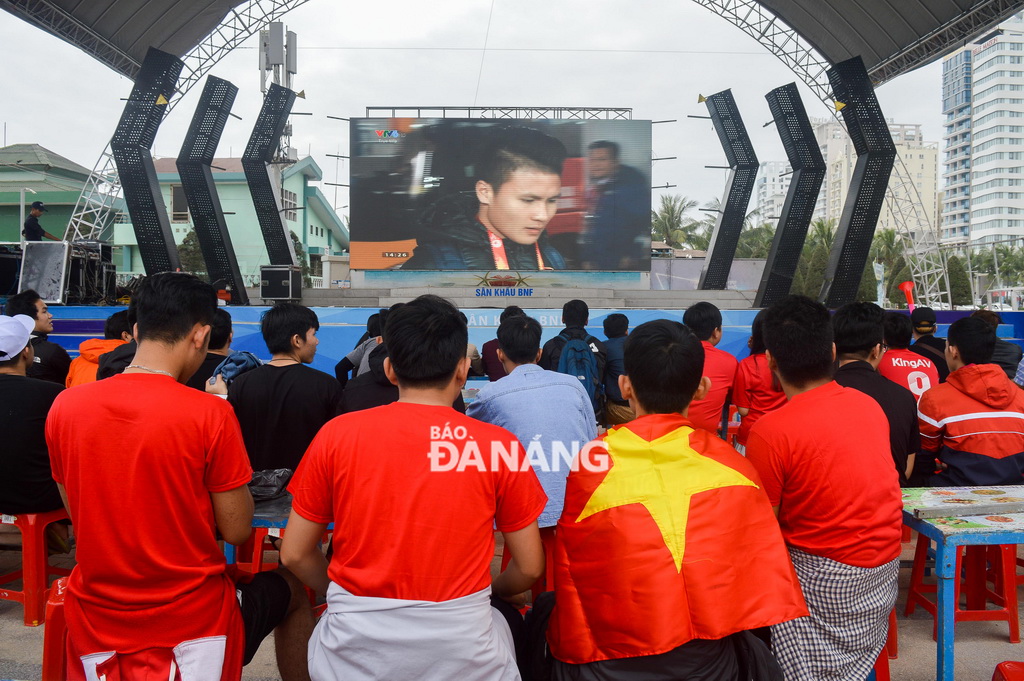 Hundreds watching the Vietnamese team on the big screen at the park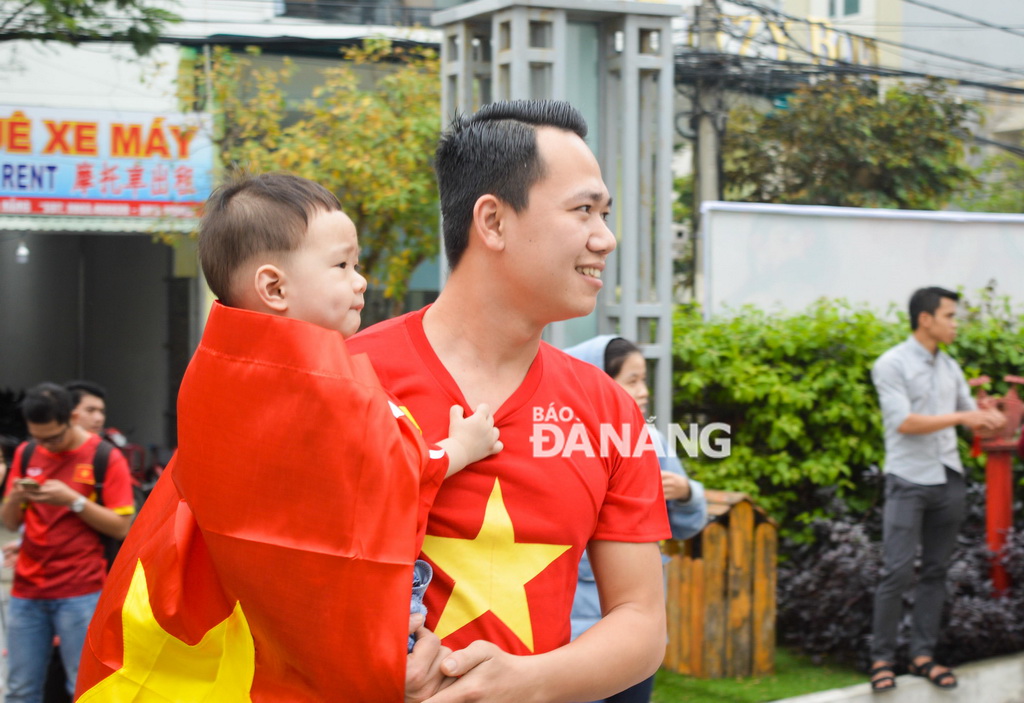 A man, along with his son, sporting red T-shirts, the colour of Viet Nam's national flag, in support for the Vietnamese squad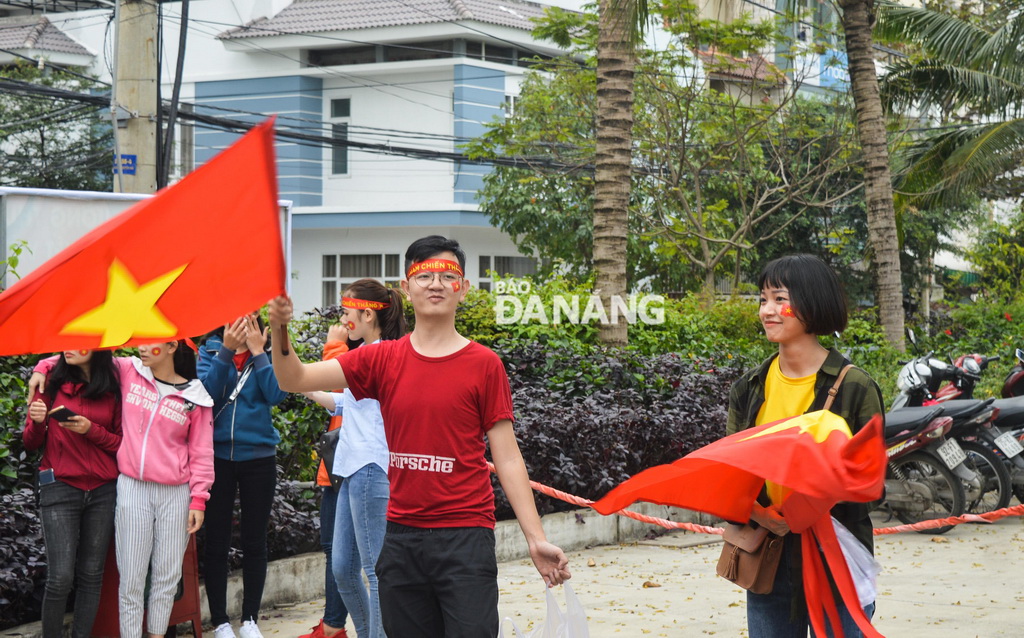 A small flag painted on the cheeks of young fans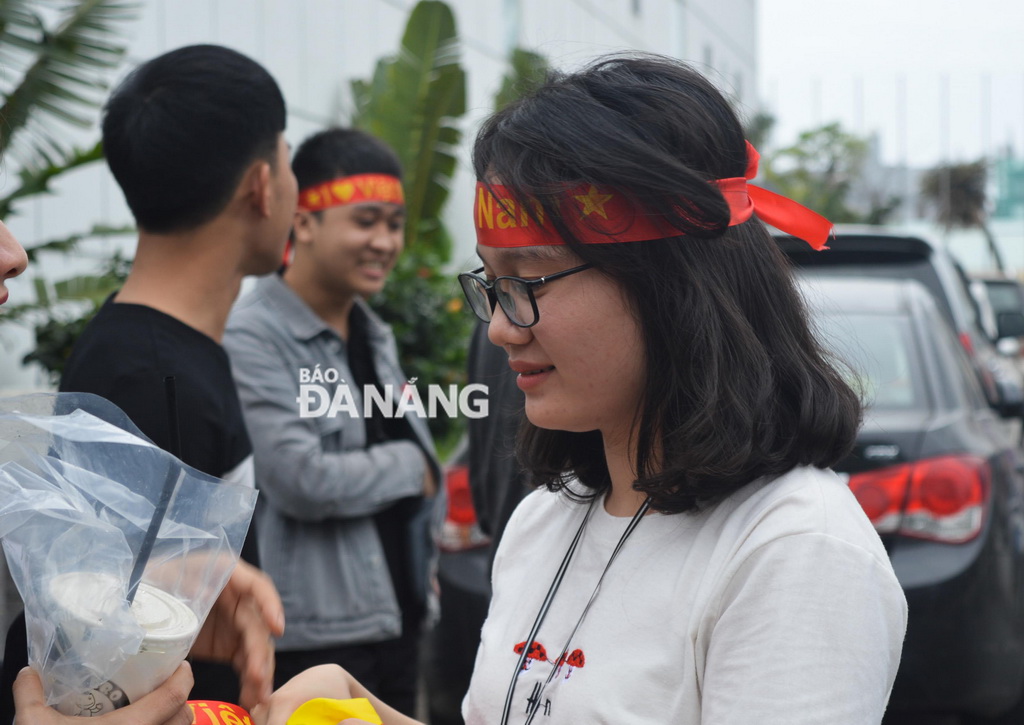 Fans with eye-catching cheer headbands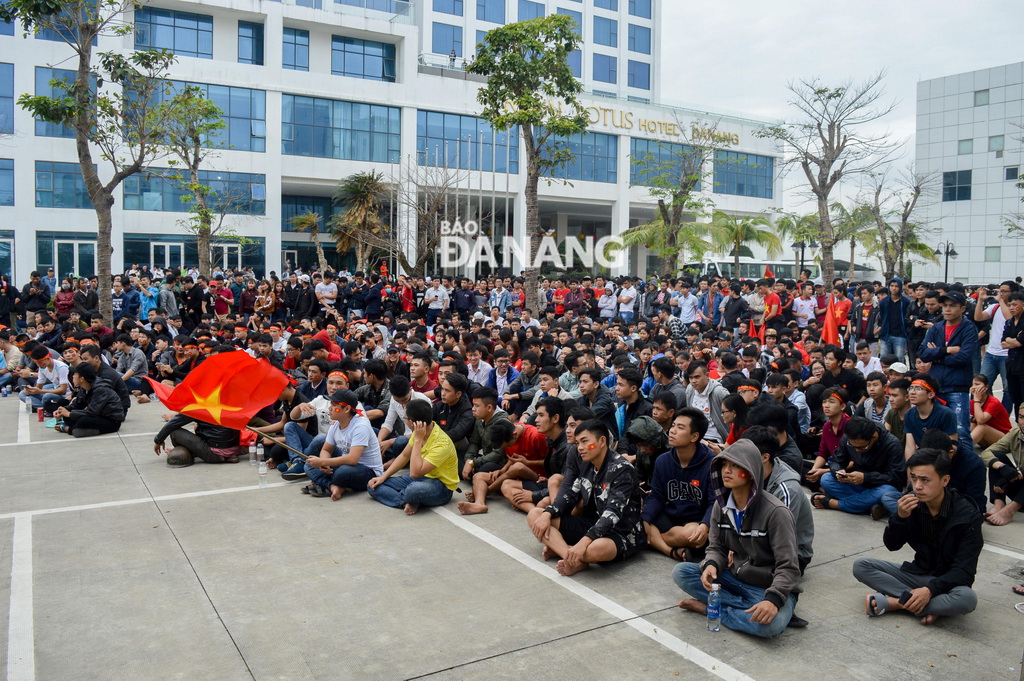 Outside the Son Tra District- based Royal Lotus Hotel are crowded with local fans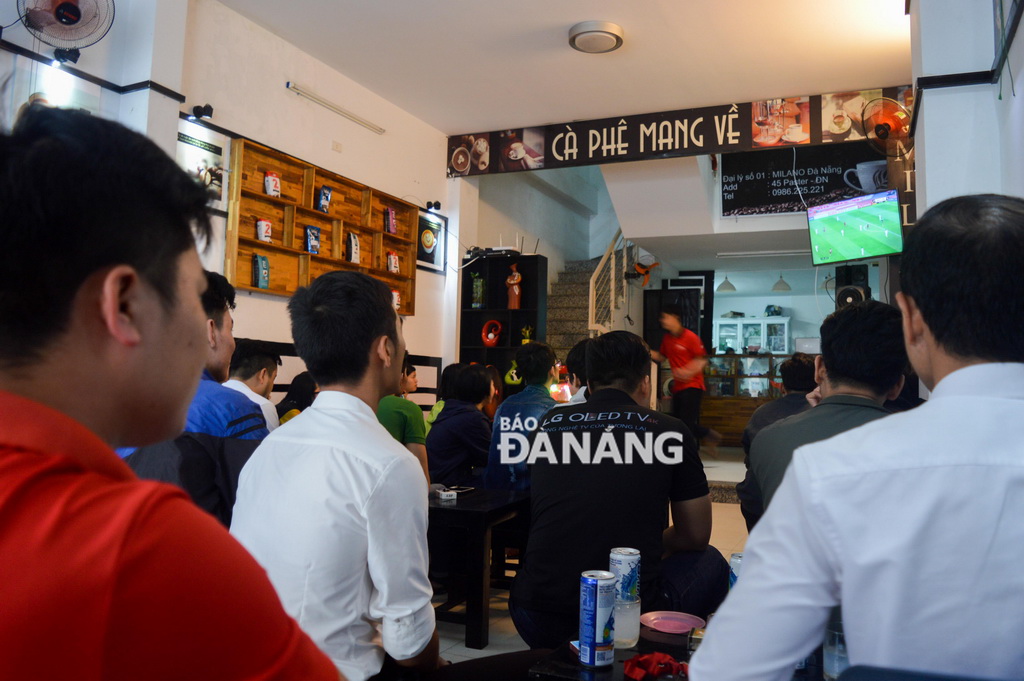 A local coffee shop enlivened with football lovers
.