Da Nang, Hoi An to host Tet festivities
Published: February 07, 2018
A month-long spring festival will be held at the coastal entertainment and hospitality complex CocoBay in Da Nang from 12 February to 11 March, featuring Tet (Lunar New Year) customs, folk games and traditional cuisine.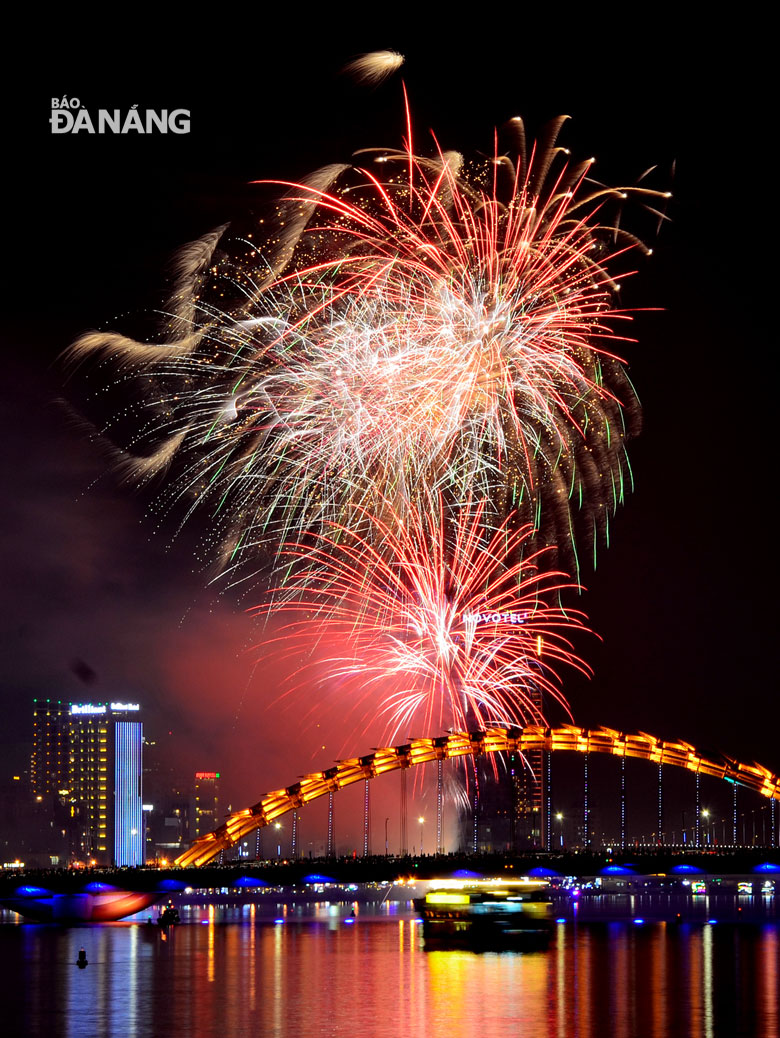 Spectacle: A 15-minute firework show will be held on Lunar New Year's Eve (16 February) in Da Nang. (Photo: DNO/Minh Tri)
The event organisers said the festival will present family-style Tet celebrations from northern, southern and central regions.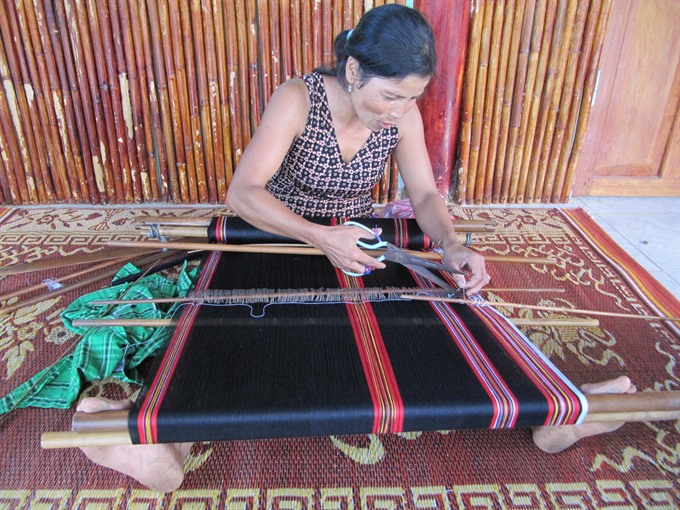 Traditional skill: Brocade weaving. — VNS Photo Cong Thanh
As traditional Tet customs seem to be fading with the country's rapid modernisation, the event seeks to reinvigorate the celebration, and attract new fans to the year's biggest event.
The festival will include folk arts performances, games, water puppet shows, calligraphy workshops, and a spring market, as well as 'banh chung' (sticky rice square cake) contests amongst families of different generations.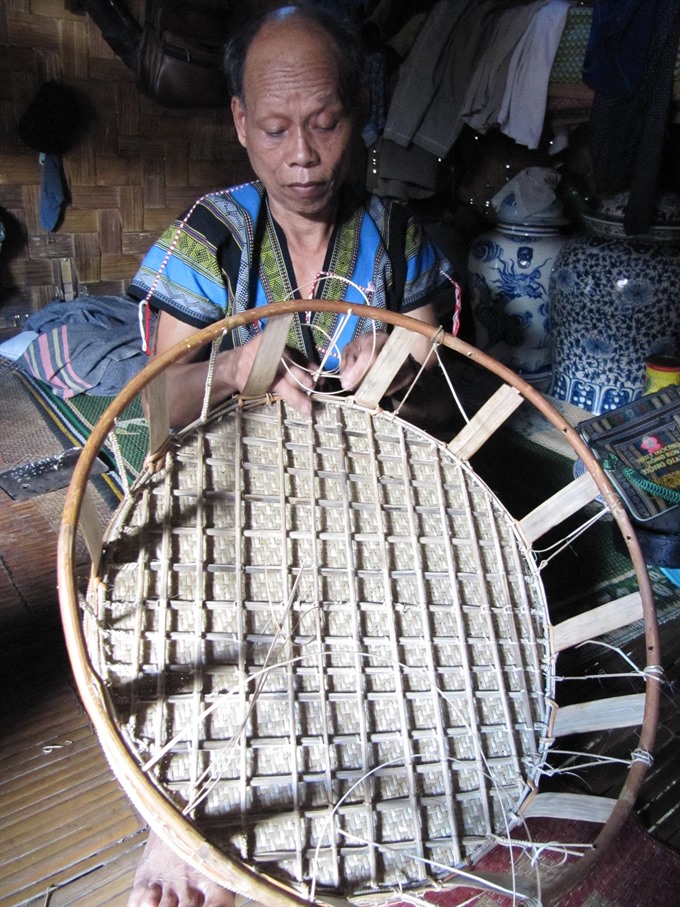 Impressive: Bamboo weaving is a traditional skill of the Co Tu ethnic minority. — VNS Photo Cong Thanh
Stalls selling food and outdoor stages with musical performances and fun games will open at the site day and night.
The city's skyline will be lit up with spectacular fireworks display to welcome in the Lunar New Year 2018 at midnight on Lunar New Year's Eve, which will fall on 16 February.
The 15-minute-long fireworks shows will be at Nguyen Van Troi Bridge, the Kim Long Nam Project's vacant land area in front of the Lien Chieu District Administration Centre, and a vacant land area in front of the Hoa Vang District Administration Centre.
Ethnic festival
In Hoi An, a series of events, including dancing, game shows, handicraft displays and brocade weaving performances will be held at the Precious Heritage Art Gallery Museum, An Hoi Sculpture Park, Hoang Van Thu, Nguyen Thai Hoc and Anantara Hoi An Resort on Pham Hong Thai.
Sounds like fun: A gong performance by the Co Tu ethnic minority. — VNS Photo Cong Thanh
Ethnic minority groups – Ca Dong, Cor, Co Tu and Boonoong – living in districts of Tay Giang, Dong Giang, Nam Giang and Bac Tra My – will show off their performances and cultural activities in Hoi An through 2018.
The Quang Nam Province Ethnic Festival, which began on 31 January, aims to honour the cultural values of ethnic groups in the province and promote culture to tourists visiting Hoi An.
Visitors will be able to explore the unique culture of ethnic minority groups, including folk dancing, singing and playing traditional musical instruments.
(Source: VNS/ DA NANG Today)
.